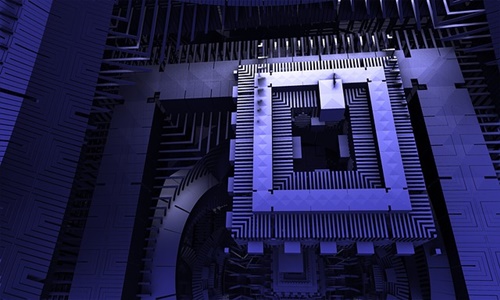 EeroQ, the US-based quantum computer (QC) chip design firm, has reportedly received its initial round of institutional funding after nearly five years of research and development in a $7.25 million seed round led by B Capital's Ascent Fund, a multi-stage investment firm.
Other participants included Calibrate Ventures, V Capital, Alumni Ventures, Red Cedar Ventures, and Unbound Ventures. Dr. Howard Morgan, Chair of B Capital, along with Senior Principal Morgan Polotan, who will soon be part of the board.
Quantum computers are the next generation of supercomputers, having the potential to enable breakthrough discoveries in critical sectors, including pharmaceutical research, finance, material science, and many others.
For the record, no business or academic organization has yet succeeded in meeting the challenge of building a QC.
Ascent Fund II, B Capital's first committed early-stage fund, led the investment round. With a $250 million closing in July, Ascent wants to support international business owners as they drive the subsequent wave of innovation.
EeroQ has become a key advocate for the early implementation of ethical standards in creating such potent future technology in the quantum computing sector.
Faye Wattleton, a co-founder of EeroQ and a renowned expert in board governance and public policy, has led this effort. To promote early ethical considerations, EeroQ has earlier researched on ethical guidelines for safe use, starting in 2018.
According to Wattleton, governance has frequently been neglected in previous technologies.
The funding proclamation is the most recent achievement for EeroQ, which has just finished its 9,600 square foot advanced facility in Chicago and appointed Steve Lyon, Princeton Electrical & Computer Engineering Professor Steve Lyon, as chief technology officer.
After the company announced that Chicago would be its headquarters, Chicago Mayor Lori Lightfoot stated earlier this year that the city was ready to be transformed into a central hub for quantum technology owing to a number of noteworthy investments which will supposedly have long-term benefits for the entire city.
Source credit: https://www.hpcwire.com/off-the-wire/eeroq-raises-7-25m-to-build-scalable-quantum-computer-with-ethical-focus/