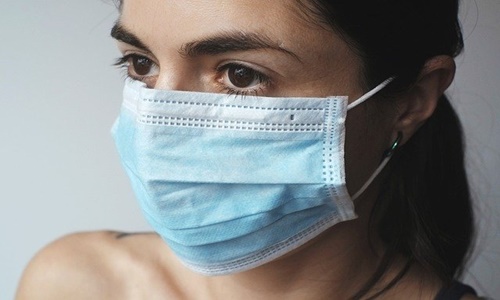 Shanghai, the economic center of China and an international trade hub, has reportedly lifted its strict Covid-19 restrictions after the city went into a lockdown two months ago.
For the uninitiated, coronavirus restrictions were relaxed on Wednesday, 1st June at midnight CST, allowing people to move freely around the city, which houses a population of nearly 25 million.
However, around 650,000 residents will still be confined in their homes.
The country's 'zero Covid' policy will remain in place and those who test positive for Covid will be either hospitalized or quarantined, with their close contacts also facing the prospect of being quarantined. The area around which they live may also be locked down.
New rules have been implemented as well, such as residents needing to show a green health code on their phones if they want to leave their residence or enter other places.
A negative PCR test report taken in the last 72 hours needs to be shown by those who want to enter banks and malls or use public transport.
Restrictions on leaving Shanghai remain the same, with those who travel to another city required to quarantine on their return for seven to fourteen days.
Gyms, museums, and cinemas will remain closed, and most children will not be returning to face-to-face schooling.
Several residents gathered outside on street corners after the clock struck midnight, indicating the end of lockdown, and sang and toasted with drinks to welcome their newfound freedom.
Local media, however, downplayed the news of people's celebration as authorities had been hesitating in calling the restrictions a 'lockdown'.
State media described the day as a new start where people will get back to their normal life and work.
Cautious signs of life returned to the city as shops opened and public transport resumed basic service, while bigger ones operated at 75% capacity. Workforce also returned, albeit in a staggered form.
Many residents had lost their jobs and struggled to find enough food while having to stay isolated for so long during the lockdown.
Carmakers, including Tesla and Volkswagen, were particularly impacted as staff either stayed away from factories or worked in closed-loop conditions while living there.
Source credit: https://www.bbc.com/news/world-asia-china-61647687