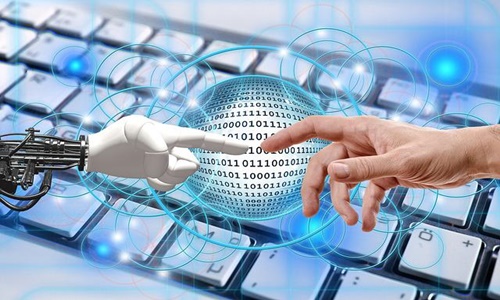 Chinese autonomous warehouse robotics startup Syrius Robotics has reportedly closed a CN¥50 million ($7 million) Series B funding round, bringing the startup's total raised capital raised to $40 million.
The startup specializes in autonomous mobile robots (AMR), unlike its competitors which offer automated guided vehicles (AGV). AMRs can set up routes and react as per the circumstance in real-time, and are also considered more advanced than AGVs, which work on a pre-determined route.
In a nutshell, Syrius' robots are akin to mini autonomous driving bots capable of maneuvering narrow warehouse aisles as they lift and put away packages. Despite that, the startup sees itself as a software firm rather than a hardware one, developing proprietary algorithms which can help robots move indoors.
The latest funding round has been backed exclusively by the Chinese investment firm, Harvest Capital, which focuses on technologies applicable in traditional industries.
Back in August, Syrius had raised over $20 million as part of its Series B funding, with ByteDance, the parent company of TikTok, as the lead investor. The startup also enjoys backing from VC firm Sequoia Capital China.
For the record, warehouse robots have attracted much investor interest in China in the last two years as the Covid-19 pandemic left millions of workers stranded due to lockdowns.
Hai Robotics, another startup that develops robotics for case handling, raised $200 million last year in September.
Similar to its competitors, Syrius has also expanded its reach abroad, with half of its revenues driven from overseas markets. In fact, in Japan, where technologically advanced robots are increasingly addressing the ongoing issue of labour shortage, the firm operates a subsidiary, boasting of a client portfolio that consists of Mitsubishi Corporation, largest trading firm in the country, and Kantsu Co., Ltd., a logistics firm.
It also has a presence in South Korea and Singapore, and is planning to extend operations in Southeast Asia, Europe, and North America.
Syrius is based in Beijing and Shenzhen, co-founded by Jiang Chao and Luo Xuan, who worked for Google's Project Tango and at Alibaba Robotics, respectively.
Apart from selling robots, the firm also offers robots-as-a-service monthly subscriptions and is working on making its Android-based operating system accessible to third-party robot developers to branch out from e-commerce.
Source credit: https://techcrunch.com/2022/07/18/bytedance-warehouse-robotics-syrius-7m/