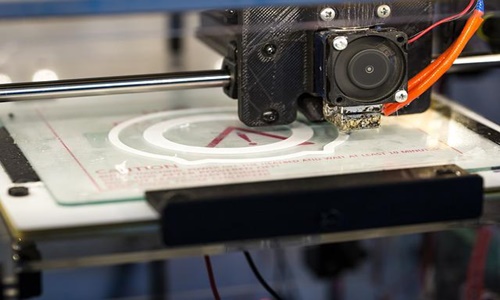 Desktop Metal Inc., a leading American tech company that develops and markets 3D printing solutions, has reportedly revealed a new type of foam, or photopolymer resin, that can change the way car seats and athletic shoes are produced.
The firm, which specializes in designing industrial 3D printer systems, stated that the foam, named FreeFoam, can be customized via 3D printing in a compact form. It can be heated and expanded on-demand in an oven up until the final stage of assembly, which will significantly help manufacturers of furniture, athletic shoes, or car seats, in saving on inventory and shipping costs.
For the uninitiated, 3D printing technology, also called additive manufacturing, can build complex shapes in layers from metal or plastic particles and has been viewed by the government as a type of innovation that will help American manufacturers thrive and create jobs.
Ric Fulop, Founder and CEO of Desktop Metal, stated that there were various challenges with conventionally manufacturing foam, which uses expensive molds that limit design and are usually heavy and dense, often being difficult to transport in an effective manner.
Fulop added that FreeFoam will enable manufacturers to 3D print a foam design with the exact shape and durability as per their desires, while also being lighter in weight.
Among Desktop Metal's clientele are carmakers Toyota Motor Corp and BMW, along with billionaire Elon Musk's rocket company SpaceX.
The new photopolymer resin has been developed by Desktop Metal's subsidiary Adaptive3D, a leading manufacturer of premium photopolymer and elastomer, which it acquired in 2021.
In a recent interview, Fulop stated that the amount of material waste associated with 3D printing is far lower than that of conventional manufacturing.
He explained that through 3D printing, manufacturers will be able to ship their parts in smaller sizes, which can be later expanded after they reach the local factory, enabling a better and greener supply chain. For instance, Fulop added, the weight of an automotive seat can be cut down by two-thirds with the help of 3D printing.
As per reports, the newly developed FreeFoam will be put to display at the Michigan trade show next week.
Source credit: https://www.usnews.com/news/technology/articles/2022-06-21/desktop-metal-to-unveil-3d-printed-heat-activated-foam-for-cars-shoes