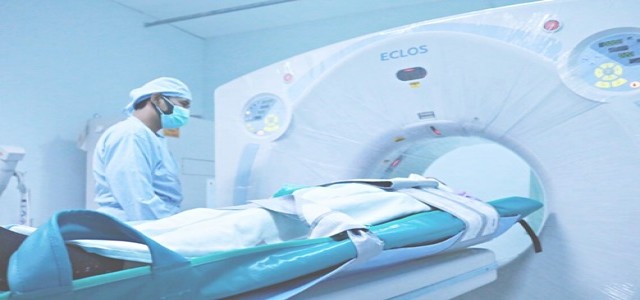 Detection Technology, a Finnish X-ray detection solution provider, has reportedly introduced the industry's first, off-the-shelf, detector series that has been optimized for value and mainstream medical computed tomography (CT) imaging needs.
Branded as X-ACE, the plug-and-play-type series will be available as stan-alone detector boards, X-ACE 16 and X-ACE 31, and also as complete subsystems inclusive of controllers, read-made detector boards, software libraries as well as other necessary accessories.
It is expected that in the otherwise highly competitive medical imaging segments, this investment-free series will significantly improve total cost savings, as well as expedite the time-to-market of advanced CT systems.
Tuomas Holma, Director of Product Management, Detection Technology, said that with the introduction of X-ACE, the company has become the only player in the market that provides one-stop shopping for medical CT application, offering solutions for various medical CT imaging modalities that range from value to premium option.
Mr. Holma added that X-ACE will enable a cost-effective, all-in-one CT imaging experience, with key features that fit all requirements of its target market.
It has been reported that the X-ACE 16 was able to prove its value segment during the pandemic when the market had witnessed a resurgence of 16-slice X-ray imaging systems that were being used to diagnose and treat COVID-19 patients.
As per sources, the X-ACE series has been developed on a well-tested and modular platform that covers a wide imaging area, having a scintillator, a photodiode assembled on a single printed circuit board (PCB) along with a field-programmable gate array (FPGA) and analog-to-digital converters (ADC).
This resulted in a simplified system design with the integration done at the highest level that ensures minimization of risks as well as a streamlined supply chain.
The X-ACE will be able to provide higher image quality with low doses at faster scanning speed, improving patient experience, and their safety, cite sources.
Source credit: https://www.itnonline.com/content/detection-technology-unveils-x-ace-set-new-industry-standard-value-and-mainstream-medical