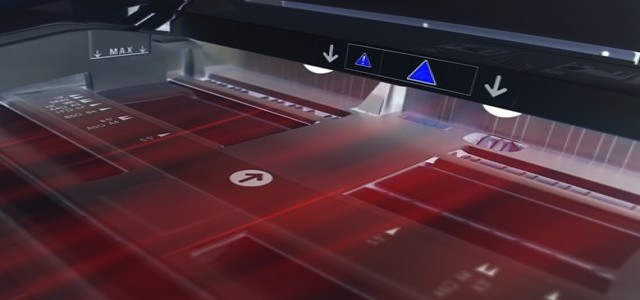 Dyson Limited, a British technology and household appliances company, has reportedly announced the launch of its novel flagship vacuum cleaner, V15 Detect for $699. The new vacuum cleaner features a sophisticated laser-guided dust detection system that is specifically designed to illuminate dust on the floor so that it can be cleaned better.
As per images released by the company, which show the way the laser works, it seems like the feature would primarily provide homeowners a way to ensure cleanliness with the most minutest of detail. Unlike other vacuum cleaners present in the market, which have lights on their cleaning head to help users see where they are vacuuming, Dyson's new laser detection feature is designed to help users see what they are vacuuming.
The new vacuum model would be a replacement to the company's 2019 V11, which has been at the top of the Dyson vacuum cleaner range since its release. Similar to the 2019 model, the new cleaner also features a relatively large LCD display that conveys relevant information to the users. The display also possesses the ability to show different modes of vacuum and the amount of battery life left in the unit.
Meanwhile, another big addition, apart from the dust-detecting laser, is a novel acoustic piezo sensor, designed to monitor the vacuum cleaner's air intake assess both the quantity and size of the dust that is being vacuumed up by the machine.
The data collected by the acoustic piezo sensor is sent to the LCD display so that the users have an idea about the contents they are vacuuming. However, more importantly, this data is also sent to the device's main motor, which can boost power as well as suction if a large clump of dust or debris is detected.
For the record, the V15 Detect is a part of Dyson's refreshed range cleaners, which were set to debut in March 2021. Other products in the range includes, the new bigger Dyson Outsize model as well as the Dyson Omni-glide.
Source credit: https://www.theverge.com/2021/3/24/22327796/dyson-v15-detect-vacuum-lasers-cleaning-dust-sensors