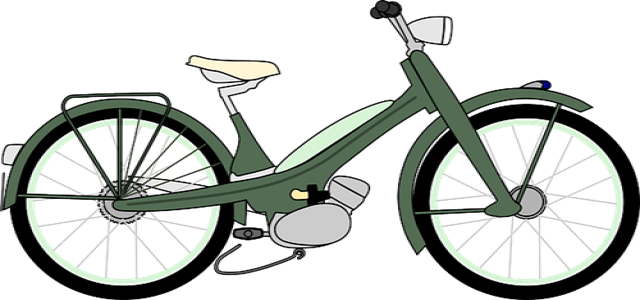 VanMoof, an Amsterdam-based mobility startup, has reportedly secured $128 million through a Series C funding round. The startup manufactures and sells electric bikes, which are extremely popular in several markets. It now aims to iterate at a quicker rate to become the world's premier e-bike brand.
According to reliable sources, Hillhouse Investment, a private equity group based out of Asia, led the funding round with the former CEO of Booking.com, Gillian Tans, also participating. Meanwhile, existing investors such as Felix Capital, Balderton Capital, TriplePoint Capital, and Norwest Venture Partners also put more money on the table.
The Series C marks a significant increase as compared to the startup's Series B. VanMoof secured approximately $40 million in its Series B round last year. Counting all the raised funds from all investment rounds, the firm has raised a total of $182 million.
VanMoof tries to manage everything from the production and supply chain to the consumer experience, which distinguishes the firm from other e-bike manufacturers. VanMoof e-bikes are high-end and specially designed for city use. The latest models are currently available at the cost of $2,298 (€2,198).
The S3 and X3 models from VanMoof are recognizable by their unique triangular-shaped futuristic-looking body frames, integrated lighting, hydraulic brakes, and other smart features. These e-bikes also include built-in motion detection capabilities with an alarm, a GPS chip, and cellular connectivity to deter theft.
The e-bike firm partners with a limited group of vendors to create custom components Instead of depending only on off-the-shelf components. Through this, it can effectively eliminate middlemen, lowering expenses, providing it a significant competitive edge.
Growing a firm like VanMoof requires a lot of money. In 50 different locations across the world, the business has built retail shops and service centers. While VanMoof began in Europe, the United States is currently the company's fastest-growing market.
Founder and CEO of VanMoof, Taco Carlier, stated that the new funding will help the startup get 10 million individuals on its e-bikes in the coming five years.
Source credit: https://techcrunch.com/2021/08/31/vanmoof-raises-128-million-to-become-the-worlds-leading-e-bike-brand/