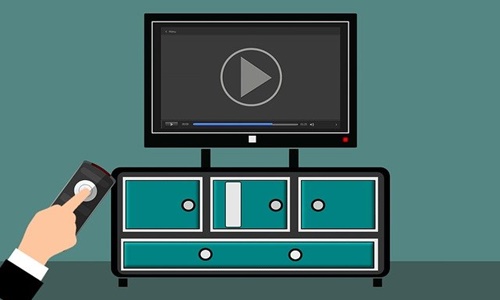 Tech behemoth, Google LLC, has reportedly launched Media CDN, a content delivering platform that utilizes the same infrastructure as video streaming giant YouTube, at the 2022 NAB Show Streaming Summit.
The platform will be available across 200 countries in more than 1,300 cities, with Google claiming that Media CDN has been created to automate all aspects of serving content to users.
Demand for streaming content has exploded due to the pandemic, which caused businesses to close and people to stay indoors.
As per The Global Internet Phenomena Report, video streaming made up 53.7% of total internet bandwidth traffic last year, a 4.8% increase from the previous year.
Companies that sold access to content delivery networks (CDNs) made great profits by offering servers made to speed up web content delivery.
While Media CDN is not the first CDN optimized for serving media, Google claims that it offers unique features including industry-leading offload rates and delivery protocols customized for network conditions and individual users.
Shailesh Shukla, Vice President and General Manager, Networking, Google Cloud, stated in a blog post that the company has minimized calls to origin, even for content that is accessed infrequently, by having multiple tiers of caching, thereby mitigating capacity stress in content origin at a lesser cost.
The service also has tools for ad insertion so customers can dynamically insert ads in video, and is built with AL/ML for powering interactive experiences such as purchase links embedded in virtual billboards and real-time stats in sporting events.
Shukla further wrote that Media CDN provides comprehensive automation tools and APIs, along with detailed and pr-aggregated metrics and playback tracking to simplify performance diagnosis across the whole infrastructure stack.
Google Cloud's operations suite will be providing real-time visibility.
The launch comes after Alphabet Inc., Google's parent company, reported that while Google Cloud grew 43% in the first quarter of 2022, its operating losses amounted to $931 million.
Eric Schmitt, Senior Research Director, Gartner, believes that Media CDN can help significantly expand Google's dominance in web advertising and streaming video, and added that content providers can expect top-notch scalability while using the service.
Source credit: https://techcrunch.com/2022/04/26/google-launches-media-cdn-to-compete-on-content-delivery/