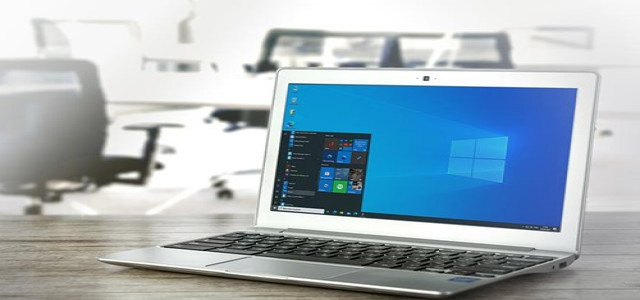 Microsoft, the American multinational tech giant, has reportedly unveiled Project Volterra, at the Build 2022, the project, a device powered by, American semiconductor company, Qualcomm's Snapdragon platform, which allows developers to discover 'AI scenarios' using the latest Neural Processing SDK by Qualcomm for Windows toolkit.
The hardware is equipped with Windows support for NPUs or neural processing units which are specialized chips designed for machine learning and AI workloads.
Dedicated AI processors, which accelerate AI processing while lowering battery usage, are becoming common in smartphones. However, as applications such as AI-powered image upscalers become more popular, manufacturers have started to include such chips in their laptop ranges.
For instance, Apple's Neural Engine is included in M1 Macs, and the SQ1 processor is featured in Microsoft's Surface Pro X (co-developed with Qualcomm).
Initially Intel had indicated that it would deliver an AI chip for Windows computers, however, as the AI-powered Arm application ecosystem is already well established owing to Android and iOS, Project Volterra looks to be an attempt to tap into it instead of reinventing the wheel.
According to Microsoft, Project Volterra will be arriving later this year, and will have a neural processor with the smartest AI computing efficiency and capacity. The main chip will be Arm-based, provided by Qualcomm, enabling developers to create and test Arm-native programs using VSCode, Visual Studio, Teams, and Microsoft Office.
Project Volterra, it appears, is the precursor to Microsoft's 'end-to-end' developer toolkit for Arm-native apps, which will include VSCode, NET 6, Visual C++, Windows Subsystem for Android (to run Android apps), Windows Terminal, Visual Studio 2022, Windows Subsystem for Linux, as well as Java.
Previews for every component are likely to come out in the coming weeks, with many more open-source projects such as node, Python, git, LLVM, and others to follow.
Panos Panay, Microsoft's chief product officer for Windows and devices, stated that the Neural Processing SDK toolkit for Windows would further encourage developers to implement, analyze, and debug the efficiency of deep neural networks on Windows devices with Snapdragon hardware, along with incorporate the networks into code and apps.
Source credit: https://techcrunch.com/2022/05/24/microsoft-brings-support-for-arm-based-ai-chips-to-windows/