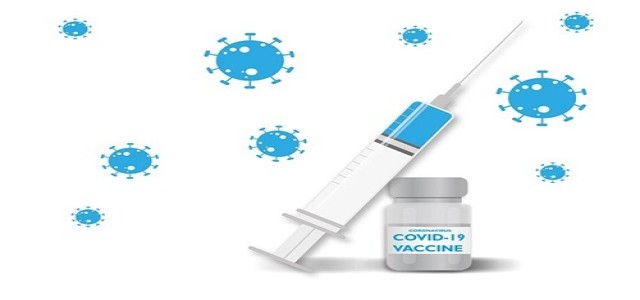 Novavax, a leading American biotechnology firm, has reportedly announced that it has filed for interim authorization from Singapore's Health Sciences Authority to bring its new non-mRNA based Covid-19 vaccine to the city-state.
As per reports, the authority has confirmed that Novavax has provided data in its submission through the nation's Pandemic Special Access Route on November 22.
The Health Sciences Authority (HAS) has started a rigorous and extensive rolling evaluation of the data to ensure that the vaccine effectively meets quality, safety, and efficacy standards for the interim authorization before it is authorized for use in the nation.
As per sources, based on the accuracy of the data given as well as the time required for the company to answer HSA's questions that may arise during regulatory scrutiny, the evaluation could take weeks or months.
According to Novavax, clinical trial data gathered from two phase three trials suggests that the non-mRNA vaccine has a success rate of over 90% for a variety of viral types.
The vaccination is administered in two 0.5ml doses divided between 21 days.
In trials, involving 30,000 people from the United States as well as Mexico, the vaccine provided 100% protection against severe and moderate illness, with a 90.4% effectiveness rate.
According to the company, a trial of 15,000 people in the United Kingdom established a 96.4% efficacy rate against the primary viral strain, while an 86.3% rate against the Alpha (B.1.1.7) variation, and a 89.7% overall efficacy.
In response to questions, Novavax stated that it is prepared to start shipping vaccine shots as soon as it secures regulatory authorization and execution of any release conditions by the authorities.
In January this year, Singapore struck an early purchase arrangement with the business to safeguard vaccine supply.
In June, Ong Ye Kung, Singapore's Health Minister stated that the Ministry of Health was looking for high-quality, safe, as well as effective vaccinations to be included in the national vaccination program.
Novavax is a protein-based vaccination that stimulates an immune response by using a lab-made version of the Sars-CoV-2 spike protein.
If approved, Novavax will become the fifth vaccine to be made available in the country, joining Pfizer-BioNTech/Comirnaty, Moderna, Sinovac, and Sinopharm.
Source credit: https://www.straitstimes.com/singapore/novavax-applies-for-approval-to-use-its-covid-19-vaccine-in-spore