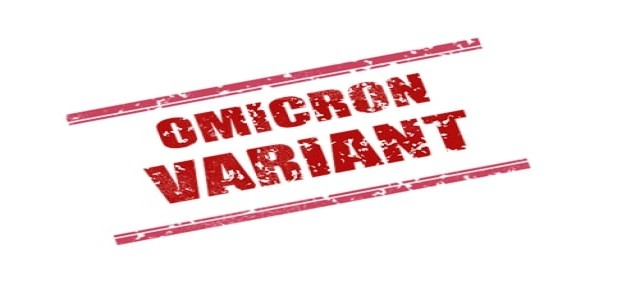 Health officials in South Africa have reported a sharp rise in COVID-19 infections as the newly discovered Omicron variant becomes dominant in the region.
Latest daily figures have shown that as many as 11,500 new cases were recorded in the country when compared to the previous day with 8,500 confirmed cases.
The World Health Organization (WHO) has reported that the Omicron variant has been now detected in at least 24 countries worldwide.
Scientists at the National Institute for Communicable Diseases (NICD), South Africa, state that those who had been previously infected are not guaranteed to have protection against the new variant, but current vaccines are believed to prevent severe diseases as of now.
Prof. Salim Abdool Karim, part of the Africa Task Force for Coronavirus, mentioned that the overall situation in the country can only be assessed in three to four weeks, but as per their current feedback from the ground, there is nothing dramatically different, or any red flags for which they aren't prepared for.
Restaurants and supermarkets are reportedly staying packed as Christmas and New Year holidays approach in Johannesburg, where people are talking about the new variant but show little to no signs of panic, which scientists reassure is not needed as well.
South Africa, which was recording 200 to 300 daily cases on average around mid-November, was the first to have reported about the new and highly mutated variant of the virus, with NICD stating that more than 70% of all virus genomes that it had sequenced in the previous month were of Omicron.
Countries with the latest confirmed cases of Omicron now include India, Saudi Arabia, Ghana, as well as the UAE, along with the US, UK, and Germany.
It is expected that the rate of new infections will increase with the beginning of the fourth wave in South Africa as the national health department had reported a slight increase in the number of hospital admissions.
Source Credit: https://www.bbc.com/news/world-africa-59503517