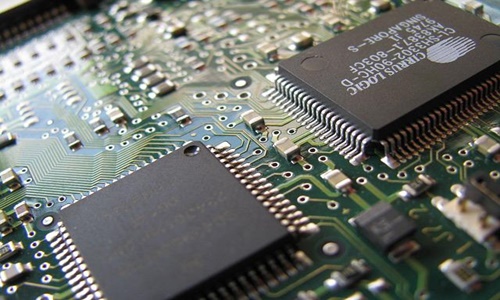 The Covid-19 pandemic and associated restrictions have fractured the chip industry amidst extreme surge in demand for electronics
Pat Gelsinger, CEO of Intel – a leading semiconductor company – warned end-user industries that the ongoing semiconductor shortage would potentially continue until 2024.
According to Gelsinger, the shortage will be witnessed in 2023 and remain so in 2024, prominently highlighting the impact of challenges faced by equipment manufacturers due to lack of chip supply in sourcing tools on the delaying production timelines.
Intel has already made plans for large investments in the European and U.S. markets to establish massive semiconductor factories.
Moreover, amidst burgeoning production and rising consumer demand for electronics, the chip industry found itself heavily devastated by the emergence of Covid-19 pandemic.
As per Gelsinger, series of events including rising uncertainty of the Chinese market, continuous lockdowns in Shanghai, and now the war in Ukraine have – at an alarming rate – expressed the need for a resilient and geographically inclusive semiconductor manufacturing.
The Russia-Ukraine conflict further worsened the situation as both the countries account for a large share of crucial supply of elemental ingredients – Russia provides 44% of global palladium whereas Ukraine accounts for 70% of global neon supply - in supporting the chip manufacturing process.
Additionally, the chip shortage seems to have compromised the automobile industry as well, with zero dispatches of Hero Motor India's electric scooters this month.
Meanwhile, Murat Aksel, Head of Procurement at Volkswagen, mentioned that the volatile situation is expected to put a strain on the company's performance during the first half of 2022.
Proactively, India is planning to build semiconductor units called "fabs" to curb dependence on foreign import as the government continues to introduce a suit of incentives empowering companies to establish such highly equipped facilities with advanced infrastructure.
Reportedly, Indian mining company Vedanta is pursuing to raise a debt of around $2.5 billion-$3 billion in line with its large scale semiconductor and display manufacturing plans for becoming the first chipmaker of India.
Source Credit: https://www.moneycontrol.com/news/technology/intel-ceo-says-semiconductor-shortage-may-now-extend-to-2024-8437701.html