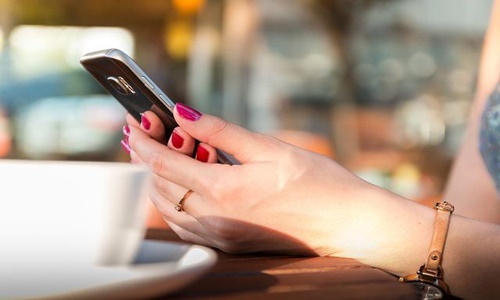 U.S. tech giant Qualcomm Inc's revenue forecast for the fourth quarter is reportedly lower than the Wall Street targets, indicative of a tough economy amid slow demand for smartphones. This could severely impact its core business of handset chip manufacturing.
As per reports, the company's shares dipped by around 2.8% in after-hours trading, which in the midst of a broader selloff in growth commodities, furthered this year's drop of about 18%.
Akash Palkhiwala, CFO, Qualcomm, stated that the company expects that high uncertainty in the global economy coupled with Covid-19 restrictions in China will cause customers to be cautious of their spending in the second half of this year.
The San Diego-based company stated that the supply-chain disruptions due to the Russia-Ukraine conflict and lockdowns in China are hindering demand, leading many phone manufacturers to cut down on chip orders.
The chip maker is now expecting a 5% drop in smartphones this year, in comparison to the earlier estimated flat growth. American market research firm IDC projected a 3.5% decline in smartphone shipments.
Qualcomm's handset division, which makes modern chips for iPhones and Samsung Galaxy S models, drives more than half of the firm's total sales. With a 59% growth, the firm went over the adjusted revenue expectations for the third quarter.
Cristiano Amon, CEO, Qualcomm, said that the revenue from its automotive business hit a record in the third quarter and will surpass in the fourth quarter.
Qualcomm's current-quarter revenue forecast is between $11-11.8 billion, compared to the analysts' forecast of $11.87 billion. It has also forecasted its adjusted earnings per share between $3-$3.30.
The firm's adjusted revenue for the second quarter came at $10.93 billion, beating the $10.88 billion estimate.
Revenue for its chip designing business came at $9.38 billion, a 45% growth on-year, while revenue for its licensing business came at $1.52 billion, a 2% growth on-year.
Ensuring stability for its licensing business, Qualcomm extended its patent license agreement with Samsung till 2030. It has also expanded the use of its Snapdragon 800 platform for future Samsung Galaxy phones and other products.
Source credit: https://www.livemint.com/news/india/qualcomm-cites-alarm-of-sales-slowdown-from-cooling-smartphone-demand-11658973040359.html