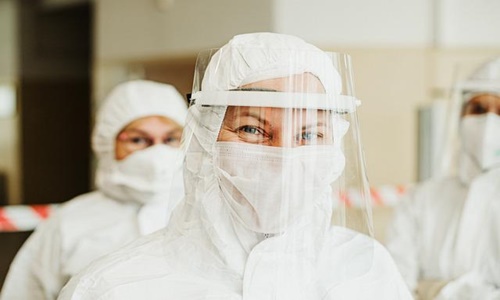 Scientists in South Korea have reportedly developed the globe's first photothermal-effect-based HEPA (high-efficiency particulate air) filter that is capable of taking out 99.9% of influenza and Covid-19 viruses, according to the Korea Institute of Energy Research.
The photothermal effect refers to the mechanism of how a substance soaks up light energy and converts it into heat energy. It is employed in various fields including cell death, sensor as well as solar battery, and drug delivery.
The research team was able to come up with the technology to make photothermal HEPA filters by having existing HEPA filters coated with plasmonic metal nanoparticles capable of producing photothermal effects.
As per the research, bacterial and viral cells are killed when light-emitting diodes are used to radiate photothermal HEPA filters in the visible light band, completely harmless to the human body, and heated to 60°C or higher within 10-15 seconds.
Existing HEPA filters that are utilized in air purifying systems are prone to secondary infection as pollutants get caught on them and make a bacteria-friendly environment, according to the research institute. The institute explained that even though the filers use ultraviolet (UV) rays in order to prevent such type of situations, these rays cause corrosion and shorten the HEPA filter's lifespan.
Yoo Seung-hwan, the lead author of the study, stated that by using the photothermal HEPA filter technology, up to 99.9% of viruses that are collected in the filter can be killed, thereby preventing any secondary contamination of viruses and bacteria that would have otherwise proliferated in the filter.
The newly developed filters can be easily installed in new products as well as existing filters, and have also been licensed out to Busan-based air filter developer, Cleantech, for production.
The firm is currently in the middle of building facilities where photothermal HEPA filters will be produced and plans on releasing the new products later this year, as per the institute.
Source credit: http://www.koreaherald.com/view.php?ud=20220503000617