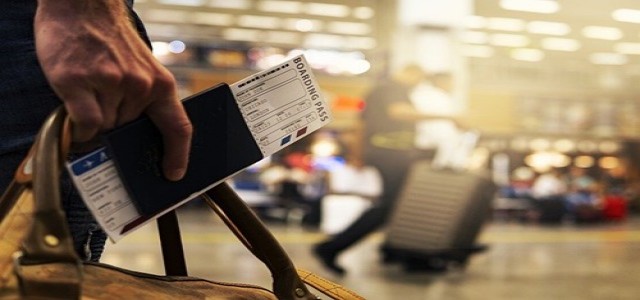 The government of South Korea has reportedly announced its ambitions to achieve full economic normalcy beyond the coronavirus pandemic in 2022, and also take lead in the global competition to predominantly occupy future businesses.
On Monday, South Korea's Finance Minister and Deputy Prime Minister, Hong Nam-ki, emphasized these primary objectives during the government's announcement of economic policy objectives for the coming year at the Government Complex in Seoul.
In order to achieve maximum economic normality, the Ministry of Economy and Finance has come to a decision to implement policies to increase private spending, with a vision to promote the tourism industry, which has been dramatically affected by COVID-19.
According to the ministry, the government will offer a plethora of benefits to outbound tourists, which will undoubtedly be requested in conjunction with the future condition of the Covid-19 outbreak involving quarantine.
The intention is to eliminate the $5,000 (5.9 million won) upper limit on purchases at duty-free establishments across the country as a notable benefit. Previously, the price ceiling for outbound tourist (Koreans) was raised from $3,000, which had been authorized since 2006, to $5,000 in 2019.
Additionally, the non-landing flight tour products' operational time will be extended from 'till the end of 2021' through 'June 2022.'
In fact, the number of overseas flight routes will be aggressively increased or recovered, from the existing 70 routes to over 31 countries, approximately 330 weekly flights. Prior to the pandemic, 4,712 flights served 255 routes across 45 nations.
In collaboration with local governments, the development of national tour products will be boosted.
As per finance minister Nam-ki, the tour promotions would be extended, on the basis of consistently stabilizing consumer spending and aiding individuals affected by the pandemic, including micro-business owners.
Meanwhile, in February, the government would also classify 65 technologies in three categories, namely, semiconductors, batteries, and vaccines as 'national strategic technologies', the first of its kind in relation to government policy.
According to the Finance Ministry, the GDP will grow by 4% in 2021 and 3.1 percent in 2022. This is greater than growth forecasts from some independent research organizations, which predicted growth of under 4% this year as well as 2% next year.
Source credit: http://www.koreaherald.com/view.php?ud=20211220000701&np=1&mp=1