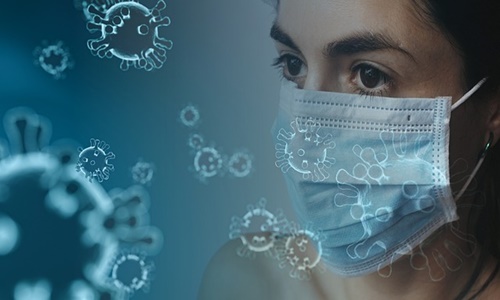 Last week, the government of Singapore reportedly distributed more than $132 million through a grant program designed to support small businesses, including market stallholders and hawkers, that were adversely affected by the city-state's Covid-19 measures.
As per reports, the grant, called the Small Business Recovery Grant, was extended to over 40,000 small enterprises and was introduced as part of the country's $500 million Jobs and Business Support Package in the February Budget.
According to the Inland Revenue Authority of Singapore and the Ministry of Trade and Industry, the recovery grant offers a one-time monetary assistance to small businesses in industries that were most affected by Covid-19 measures last year.
The grant beneficiaries include businesses in food and beverage, retail, tourism, and hospitality industries among others.
As per reports, eligible businesses received over $1000 for each permanent resident or Singapore citizen they employed with mandatory Central Provident Fund contributions between Nov 1, 2021, and Dec 31, 2021.
Meanwhile, eligible hawkers, partnerships, sole proprietorships, market as well as coffee shop stallholders that were licensed by the Singapore Food Agency received over $1000, irrespective of the fact whether they employed any workers during the period.
to be eligible for the grant, applying SMEs must be physically present in Singapore and also have their business registered before Dec 31 of 2021.
Additional criteria includes having fewer than 200 employees as of 31 December 2021 or having a yearly operating revenue of less than $100 million.
Ang Yuit, vice-president of the Association of Small and Medium Enterprises, stated that the grant and other supportive measures, offered to SMEs to mitigate the impact of the pandemic is a welcome gesture, especially for businesses that had reserves that were too small to handle the numerous difficulties brought on by Covid-19.
Song Seng Wun, economist, CIMB Private Banking, stated that such measures could help save jobs and allow businesses to remain operational during challenging times. Wun added that businesses are also currently facing challenges like rising costs, so whatever help they receive is welcome.
According to government data, Singapore had about 280,000 SMEs at the end of 2020, accounting for 70 percent of employment in the country while making up 99 percent of all businesses in 2020.
Source credit: https://www.straitstimes.com/business/companies-markets/more-than-40000-small-businesses-affected-by-covid-19-measures-receive-132m-in-cash-support