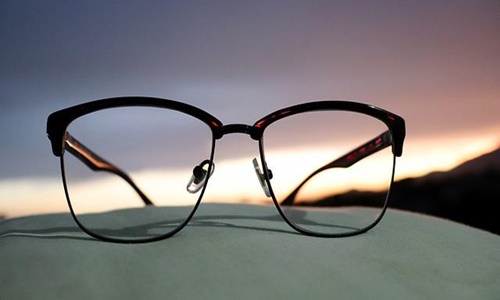 Consumer tech companies are reportedly racing to develop the first consumer market-aimed augmented reality (AR) glasses, with some eyeing the concept of smart glasses created by the fictional character of Tony Stark from the Marvel franchise.
Social media app filters, such as Snapchat and Instagram, have increased the popularity of AR and made it a consumer tech norm, especially with Facebook noting commercial success in its virtual reality headset Oculus.
Many products have already been introduced in the market that blends reality with the user's computer screen. Unlike VR headsets, AR overlays the real world with graphics and a user interface on clear lenses while filming and sensing the world around the user.
Until now, AR headsets were aimed at enterprise usage, having unfashionable designs and relatively high costs, with Meta being the first company to release a pair of glasses with onboard cameras in collaboration with Ray-Ban for consumer retail.
With Ray-Ban Stories, users can take pictures and videos with their glasses or listen to music. The glasses are primarily designed for content creation without displaying anything on the glasses' lenses.
However, last week, Nreal, a tech firm known for its mixed-reality glasses, Nreal Light, released a new pair of AR glasses in partnership with phone carrier EE. What sets these glasses apart is that these have been specifically designed for content consumption.
The Nreal Air headset connects with an android smartphone via cable and casts the display onto the 201" screen of the lenses.
Users can choose to either display the content on the lenses or apply a blackout screen. They can also play iMAX-sized video games with the glasses by connecting with PlayStation's Remote Play app or Xbox's cloud game streaming via EE's 5G network.
Meta, Facebook's parent company, also announced that it has started trials for its AR research glasses in London. These new glasses also possess the ability to track eye movements along with capturing audio and video.
Recently, Meta chief executive, Mark Zuckerberg, revealed a trailer of the firm's mixed reality project, Cambria, where both AR and VR are combined.
The company said that it is not a prototype and the model will not be introduced in the market, meaning that the technology exists, it would not be long until they are further miniaturized and manufactured on scale.
Source credit: https://news.sky.com/story/smartwear-companies-fire-starting-gun-on-the-race-for-our-faces-12617731