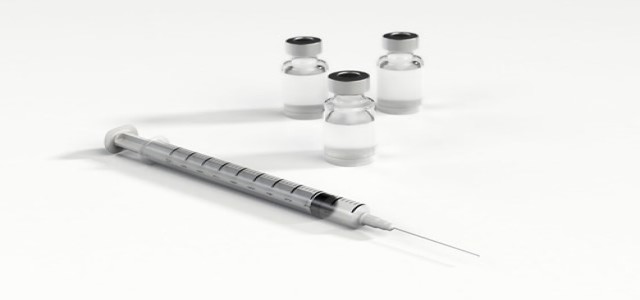 A recent clinical-study conducted in Israel has reportedly discovered that a booster dose of Pfizer's coronavirus vaccine significantly decreases viral load among individuals infected with the delta strain, lowering the risk of transmission.
According to reports, the research was conducted by KSM, Maccabi Research and Innovation Center, and Technion, Israel Institute of Technology. the outcomes were posted on the MedRxiv website, which hosts studies that have not yet been published within a scientific journal.
The researchers determined that the vaccine's effectiveness at lowering viral load diminishes around six months after the second dose is administered. However, a third booster shot cuts the viral loads by a factor of four, returning the vaccine's efficacy to what it was after the second shot was administered.
The researchers examined 11,000 PCR swab tests from individuals infected with the delta variant performed by the Maccabi health maintenance organization. These patients were split into three groups: those who had never been vaccinated, those who were sick within six months of receiving the second dose, and those who became infected after receiving the booster injection.
Matan Levine-Tiefenbrun, the lead researcher of the study and a Ph.D. student at Tel Aviv University who is affiliated with Technion as well, stated that the researchers observed that the vaccine's efficacy in terms of viral load steadily declines over time, until it (viral load) achieves a high level after six months, comparable to that of an uninfected person.
Nevertheless, researchers found that the booster dose of vaccine reduces the virus load by a factor of four compared to previously, Matan Levine-Tiefenbrun added.
Apart from Levine-Tiefenbrun, the other researchers; Dr. Idan Yellin and Prof. Roy Kishony, both from Techion, along with a group of KSM researchers led by Dr. Tal Patalon collaborated to complete the research.
Back in March, this same group published a paper in the journal Nature Medicine, demonstrating that Pfizer's coronavirus vaccination reduces viral load considerably as early as 12 days after the first dosage. However, that study revolved around the alpha variant, commonly known as the UK variant, instead of the delta variant.
Source credit: https://www.haaretz.com/israel-news/covid-booster-shot-reduces-viral-load-limits-transmission-israeli-study-finds-1.10224174