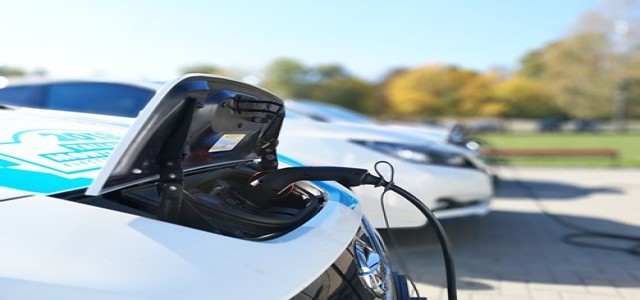 Japanese carmaker Toyota's president, Akio Toyoda, has reportedly unveiled a line-up of 15 supremely diverse electric vehicle concepts under both of the company's brands, Toyota and Lexus; its luxury vehicle division. Toyoda also detailed plans for both car manufacturers to launch 30 battery-electric vehicles by 2030.
According to reports, Toyoda also revealed an ambitious goal wherein the two companies would aim to sell over 3.5 million battery-electric vehicles, spanning BEVs and FCEVs, by 2030, up from the earlier aim of two million.
The president stated that the firms must reduce their carbon emissions as much as possible, as fast as possible, adding that the companies will expand their portfolio of carbon-neutral vehicles that run on sustainable energy.
Toyoda compared the ambitious target to that of Daimler, PSA, and other companies with worldwide sales equivalent to that of Toyota's.
The corporation has also increased its investment in the field of EV battery development by more than ¥500 billion (£3.3 billion) to ¥2 trillion (£13.3 billion).
While making the announcement, Toyoda addressed the difference between carbon-neutral versus carbon-reducing cars, emphasizing that the source of energy utilized to power the firm's EVs is among the most critical aspects of the plan. He claimed that Toyota and Lexus will attain carbon neutrality by 2035.
The first concept to be unveiled was for the bZ-badged EVs, which would accompany the company's new bZ4X SUV to market in the coming time; a compact SUV, an Aygo X-inspired urban SUV built for Europe and Japan, a full-size SUV, and a mid-sized saloon.
Along with small commercial urban EVs, a pick-up truck, full-sized off-roaders, as well as a couple of supercars, Toyota and Lexus showed a further 11 vehicles that highlight the diversity of the company's planned EVs.
Toyoda announced that Lexus will release electric vehicles in all segments by 2030, go all-electric in North America, Europe, and China by 2030, and eliminate combustion entirely by 2035.
In 2022, Lexus will introduce the RZ crossover, which will be based on the same e-TNGA design as the Toyota bZ4X and Subaru Solterra.
Closely following that would be a whole line of electric vehicles, which would include a full-size SUV in the manner of the RX, an IS-sized saloon, as well as a dedicated supercar, all based on the concepts that were on show.
Source credit: https://www.autocar.co.uk/car-news/new-cars/toyota-and-lexus-shock-reveal-15-new-electric-cars