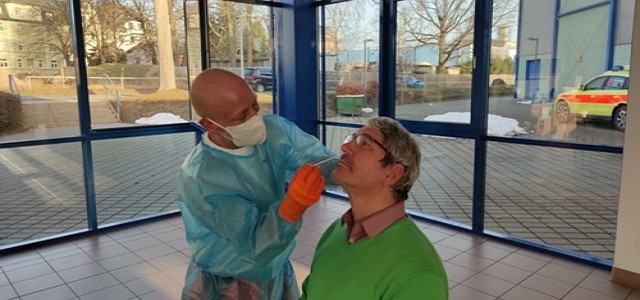 United Kingdom Health and Social Care Secretary, Sajid Javid, has reportedly announced that over 80 private COVID travel testing service providers registered on the UK government's website would be handed two-strike warnings for charging deceptive rates.
According to credible reports, another 57 companies will be removed from the government's website on Monday, either because they no longer operate or because they do not offer any relevant tests.
The health secretary stated that the decision was made to crack down on these firms' cowboy behavior. Javid also added that the government would also conduct random inspections on test providers to ensure fair practices.
For the uninitiated, the UK government has made it a mandatory requirement for overseas travelers visiting England to undergo testing before departure and upon arrival.
The number of tests required is determined by whether travelers have arrived from a green or amber country, as well as their vaccination status. Meanwhile, arrivals from red nations must still self-quarantine in provided hotel facilities before being able to travel freely in the country.
To make the process easier, the UK government website provides a list of private firms that offer such testing facilities. However, a recent assessment by the Department of Health discovered that the rates shown on the government's Gov.UK website, were lower than the actual cost.
Some of the most prevalent complaints from travelers are that tests and their costs, which are mentioned on the government's website, are not as advertised. Additionally, many travelers have also complained about the low-grade services offered by these firms.
Mr. Javid stated that it is completely unethical for any private testing firm to take advantage of vacationers, and the move to delist them would put a stop to their cowboy behavior. 57 businesses will be removed from the Gov.UK list, and another 82 will be issued a two-strike warning if they promote deceptive pricing again.
Javid also went on to say that the spot checks were put in place to make sure that all private providers followed the regulations and adhere to the government's high transparency standards.
Although the government has not specified the providers it wants to exclude from the Gov.UK site or the companies that will receive warnings, it is certain the test providers that are providing COVID tests starting at £20 will be targeted.
Source credit: https://www.bbc.com/news/business-58300897