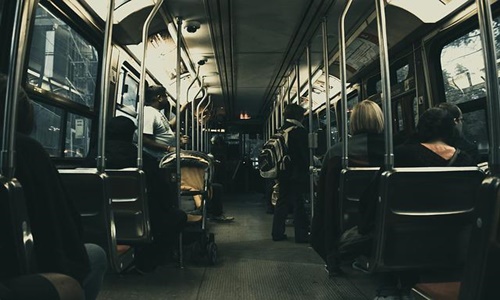 On Monday, April 25, 2022, Scotland reportedly started testing a new self-driving bus, which would become the UK's first ever fully sized autonomous vehicle to be taken to the roads.
Scottish transport firm, Stagecoach, will supposedly be carrying out the on-road testing of its autonomous bus to prepare for passengers that will step aboard later during the summer.
Sam Greer, Regional Director of Stagecoach in Scotland, described the project as 'hugely exciting', adding that it is a major step towards the company's journey in fully launching the country's first full-sized self-driving bus service.
Greer also stated that the service will offer access to a new bus route in the heart of Scotland.
These buses would have sensors all around their body to help them run on pre-selected roads so that the safety driver will not have to intervene or take control.
The buses will have a carrying capacity of up to 36 passengers that can be carried at least 14 miles across the Forth Road Bridge, along the route between the Ferrytoll Park and Ride and the Edinburgh Park, which will gradually be extended to 10,000 passengers weekly under the CAVForth pilot scheme.
Stagecoach has partnered with Transport Scotland, Fusion Processing, and Alexander Dennis for the project. The scheme also won financial support from the UK Government's Centre for Connected and Autonomous Vehicles.
Jim Hutchinson, CEO of Fusion Processing, stated that the CAVForth will offer a useful service for locals and will also prove to be a great demonstration of the firm's automated vehicle technology.
Hutchinson added that on-road testing is an exciting milestone toward the development of autonomous commercial vehicles, and looks forwards to welcoming passengers aboard in the coming few months.
The news comes after Stagecoach conducted successful track testing, depot-based trials, and virtual simulation, which the firm said put its autonomous vehicles through their paces for finetuning the driving systems.
Upon rollout, each bus will be having an experienced driver supervising the system and a bus captain who will be interacting with the passengers.
Source credit: https://news.sky.com/story/uks-first-self-driving-bus-takes-to-the-road-for-tests-in-scotland-12598505