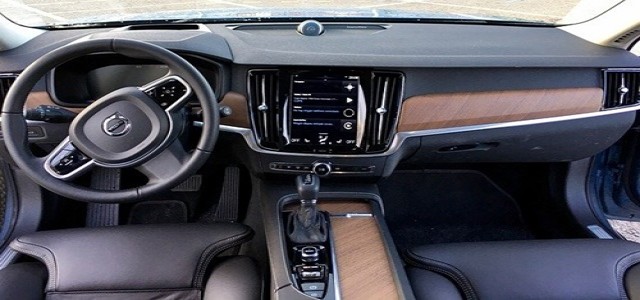 Volvo Cars along with self-driving sensor maker Luminar Technologies have announced the launch of a hands-free driving system named Ride Pilot in California, although the precise date of deployment is yet to be revealed.
Volvo intends to use Luminar's technology across all its EV SUVs that will be introduced later this year. The move should allow the car to take over driving tasks in select and constrained conditions.
Volvo is also looking forward to making the self-driving option available to consumers on a subscription basis once the vehicles have already been on the road.
The cars are likely to go on sale in 2023, said Alexander Petrofski, Volvo's Vice President of Strategy and Business Ownership, during a press conference at the Consumer Electronics Show. However, the potential self-driving technology will not be made available until it has gone through a severe verification and testing protocol.
The apparent plan is to start testing Ride Pilot on pre-production vehicles in California later this year, although subject to regulatory approval. Volvo expects that by next year, vehicles will include driver-safety features that will support data collection which will be needed to certify the Ride Pilot technology before the launch.
Petrofski expects that part of their sales to be directed to California to obtain the car density needed to collect data. However, Volvo has not yet revealed the cost of the Ride Pilot upgrade subscription.
Even the software sales are likely to account for a significant amount of Volvo's revenue in the coming years, Petrofski added.
For those unaware, Luminar will offer a LiDAR sensor, a critical system component, that will allow the automobile to create a three-dimensional map of the road. However, the vehicle will also depend on a network of five radar sensors, sixteen ultrasonic sensors, and eight cameras, conjoined by the Zensact software.
Source Credit-
https://gadgets.ndtv.com/transportation/news/volvo-self-driving-california-luminar-sensor-suv-ces-2022-2691860