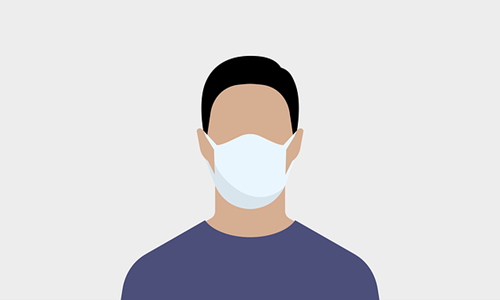 Recent research has found that wearable sensor tech, such as wrist-worn health trackers, can be used for detecting COVID-19 before any of its symptoms appear.
More and more people are using these devices to track changes in their heart rate, skin temperature, and breathing rate. Now, a new study published in the BMJ Open journal has revealed that this data could be integrated with AI to effectively diagnose COVID-19 during the pre-symptomatic period or even before the early warning signs of the disease manifest.
These findings could lead to the adaptation of health tracking tools with AI for early detection of COVID-19, by simply identifying critical physiological changes. This might provide users with an early warning system that warns them that they may be infected, preventing further viral transmission in turn.
Researchers at the Canada's McMaster University, the University of Basel in Switzerland, London's Imperial College, and the Dr. Risch Medical Laboratory in Liechtenstein tested the Ava fertility tracker bracelet, which is a fertility tracker that tells expectant parents the best time to conceive.
The study also noted that of the total 28 researchers that took part in the study, six are currently employed by Ava AG.
The bracelet, which can also be bought online, costs nearly £249 and monitors wrist skin temperature, heart rate, breathing rate, heart rate variability, and blood flow.
Almost 1,163 people under 51 years of age in Liechtenstein participated in the study. It kicked off at the beginning of the pandemic and continued till April 2021. During the research, participants were asked to wear the bracelet at night, as they were required to sleep for at least 4 hours for the device to work.
The device was synchronized with an app where people could record any activities that might interfere with the results, including prescription medicines, alcohol, recreational drugs, or any Covid symptom. Participants were also tested regularly for rapid antibody, and those with symptoms were asked to take a PCR swab.
The health tracker and computer algorithm were capable of correctly identifying nearly 68% of Covid-19 infected people two days before symptoms appeared.
Though the device could not detect all infected cases, it is now being tested at a larger scale with over 20,000 participants to mitigate virus spread in communities.
Source credit: https://www.theguardian.com/world/2022/jun/21/wrist-worn-trackers-can-detect-covid-before-symptoms-study-finds