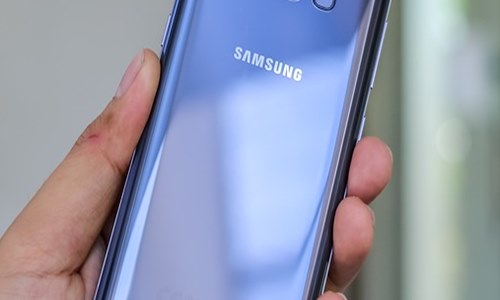 In a bid to reduce dependency on TSMC, American semiconductor company, AMD is apparently considering plans to outsource some of its GPU production to South Korean conglomerate, Samsung. While TSMC presently handles all orders of AMD, comprising its RDNA 2 graphics cards and Zen 3 CPUs, it is struggling to hold on to the current demand.
As per reports, AMD is looking to increase its production capacity by nearly 50 per cent and will supposedly choose Samsung for fulfilling its manufacturing requirements. The company is also considering having some of its GPUs and APIs manufactured by Samsung.
According to reliable sources, the company could be planning to leverage Samsung's 8nm manufacturing process for its mid-range GPUs and other less crucial product lines. Rumors regarding AMD's plans of shifting some production to Samsung came merely days following reports citing Intel's plans to outsource a portion of its chip production to TSMC, in spite of its struggles in keeping up with the prevalent demand.
Reports also claim that TSMC is facing tremendously high demand for its foundry capacity, which is anticipated to be a result of Apple securing the company's entire 5nm capacity in 2020. This upsurge in demand has caused TSMC to increase its wafer prices, leading Nvidia to shift its GeForce RTX GPUs production to Samsung.
Intel's upcoming CPU products will reportedly undergo mass production by TSMC on 3nm during the latter half of 2022. Furthermore, Intel is also set to become the second biggest customer of TSMC following Apple.
AMD could be one of the first firms to make use of the Samsung's upcoming 3nm facilities, even though it is still stated to be weighing up its alternatives before shifting its production to Samsung. Already having an existing relationship, Samsung and AMD are currently working on a custom mobile GPU that will be used for in Samsung's upcoming Exynos processors.
Source credit: https://www.techradar.com/uk/news/amd-might-solve-gpu-stock-woes-by-outsourcing-some-production-to-samsung