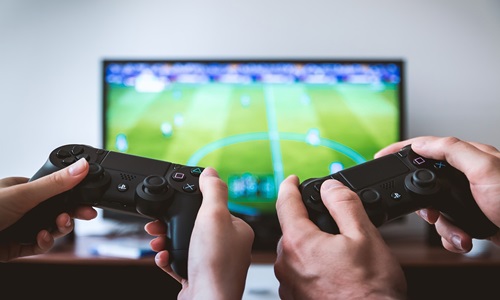 Videogame publisher Electronic Arts (EA) has reportedly announced its plans to acquire Glu Mobile, a renowned mobile videogame publisher, for $2.4 billion in cash. EA stated that it was paying $12.50 for each share of Glu which is a 33% premium to Glu's closing price on Monday. Reportedly, EA stock rose by less than 1% during the extended session, while Glu stock soared above 30%.
According to credible sources, the deal to take over Glu Mobile arrives weeks after EA supposedly outbid a bid by Take-Two Interactive Software to takeover Codemasters Software, a U.K.-based racing-game maker. Unlike rival Activision Blizzard, which acquired King, the maker of Candy Crush, for $5.9 billion back in 2016, EA does not have a mobile-game revenue that is comparable as titles it developed in-house have had mixed results.
EA expects the closure of the deal in the June quarter, which will immediately add up to its net bookings. For the record, net bookings are the videogame-sales figure which excludes deferred revenue. Glu, in this regard stated that it is expecting full-year bookings between $555.3 million and $560.3 million, and that it has around 2.9 million daily and 14 million monthly players.
Speaking of the initiative, EA CEO, Andrew Wilson, stated that the company initiated this deal because it believes that mobile is the fastest-growing platform in the global videogaming segment, and this collaboration will produce a market leader in lifestyle and sports.
Together the companies are anticipated to announce a range of mobile games that accounted for bookings of $1.32 billion during last 12 months. Wilson further stated that the deal will double the company's mobile business, add numerous well- known franchises, and expand its audience base.
Based in San Francisco, Glu develops mobile games such as WWE Universe, Disney Sorcerer's Arena, Kim Kardashian: Hollywood, and Diner Dash. According to reports, the company is backed by several BlackRock funds, which totals to a 13% stake, and Chinese internet powerhouse Tencent Holdings, which holds 12% stake.
Reportedly, Last week EA recorded a robust holiday quarter, as a result of elevated player engagement during the global lockdowns. Meanwhile, Activision and Take-Two also showed strong quarterly results.
Source credit: https://www.barrons.com/articles/electronic-arts-buys-glu-mobile-for-2-4-billion-small-screen-is-big-51612826809