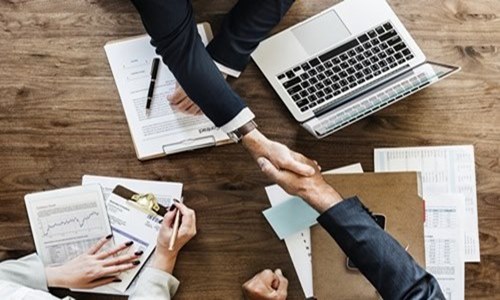 Two technology giants of India, Wipro and Tech Mahindra, have reportedly inked agreements with Telefónica Germany/O2 for the transformation of latter's business support systems as well as IT systems. For the uninitiated, Telefónica Germany/O2 is one of the most prominent German telecommunication service providers, with over 2.3 million broadband and 44 million mobile telephone lines.
Under the new agreement, Tech Mahindra would be managing end-to-end IT transformation of Telefónica Germany/O2 and extend its support for expediting its product launches while offering enhanced 'human-centered' experience to its customers.
Speaking on the deal, Tech Mahindra stated that Telefonica Germany/O2 had selected the company in August 2020 for driving its services and network operations. Additionally the company was also selected to develop use cases for Artificial Intelligence, Machine Learning, and 5G. It also added that this new deal further strengthens its two-decade-long partnership with Telefónica Germany and reaffirms its expertise in large scale digital transformation programs.
Meanwhile, Wipro announced that it has signed a five-year strategic agreement, with Telefónica Germany/O2, aimed at transforming the latter's Business Support Systems and associated quality assurance to provide enhanced customer experience and enable growth in B2B market segment.
The company further stated that this Radical IT Transformation (RAITT) program brings together Wipro and Telefónica Germany/O2, which is expected to offer self-funded risk-mitigated transformation which will benefit both. The program will strengthen Telefónica Germany/O2's position for updating and launching series of new offerings such as 5G products and services.
Wipro also stated that it intends to invest towards development of a digital platform for business support that will foster Telefónica Germany's growth and offer a result-oriented and committed plan to the company.
Chief Technology and Information Officer, Telefónica Germany/O2, Mallik Rao stated that the mass IT transformation project is an important milestone for the company. It will improve its system reliability, offer better customer experience, and expedite innovation as well as time-to-market as the company looks forward to attaining its 5G goal for business and consumers.
The company is delighted to have Tech Mahindra's support in its transformation process across mass market segment through its modern technology solutions and service and global experience, Rao added.
Source credit: https://www.livemint.com/industry/infotech/tech-mahindra-wipro-inks-deals-with-telef-nica-germanyo2-11613415020140.html