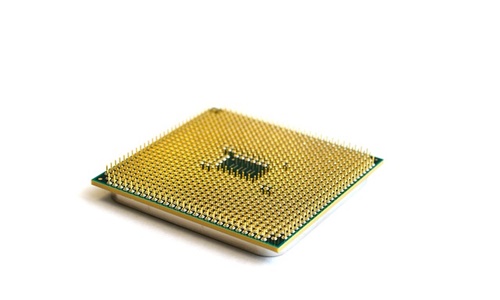 The Foxconn-Vedanta JV was signed last year
Partnership aimed at setting up semiconductor and display fab plant in Gujarat, India
Vedanta to look for other partners for the project
Foxconn, a Taiwanese multinational electronics contract manufacturing company, reportedly announced on Monday that it is terminating its partnership with Indian conglomerate Vedanta Ltd. in a $19.5 billion semiconductor joint venture.
Notably, the joint venture aimed to establish semiconductor manufacturing facilities in Gujarat, India. Foxconn stated that it will no longer proceed with the Vedanta JV and is working to remove its name from the deal as the entity is now fully owned by Vedanta.
Although Foxconn did not provide a specific reason for its decision, Vedanta responded by affirming its commitment to the semiconductor fabrication project. Vedanta stated that it has identified alternative potential partners to establish India's first foundry and will continue to expand its semiconductor team. Additionally, Vedanta holds a license for 40 nm production-grade technology from a leading Integrated Device Manufacturer (IDM).
For the record, Vedanta Group, led by Anil Agarwal, had earlier announced its acquisition of a 100% stake in the semiconductor and display units of Twin Star Technologies, a Volcan Investments Limited subsidiary, the ultimate holding company of Vedanta Limited.
As per the reports, the acquisition of Vedanta Foxconn Semiconductors Private Limited (VFSPL) and Vedanta Displays Limited (VDL) is pending closure. It is expected to take place during the ongoing quarter.
With this strategic restructuring, Vedanta Limited aims to diversify its portfolio by incorporating ventures in semiconductors and display glass manufacturing. It will also make the company the first Indian business in Integrated Semiconductor & Display.
Source Credit: https://www.livemint.com/companies/news/foxconn-pulls-out-of-india-chip-jv-with-vedanta-11688986364272.html