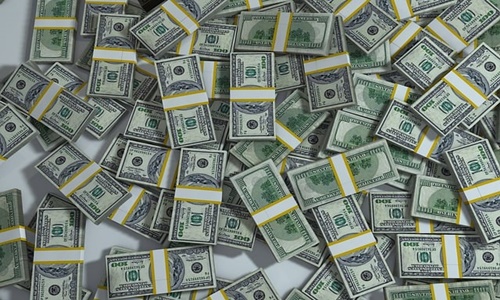 Titan Global Capital Management USA LLC, a fintech investment advisor, has reportedly agreed to pay over $1 million settle the U.S. Securities and Exchange Commission (SEC) charges. The allegations include deceptive practices related to investor information and custody of clients' cryptocurrency holdings.
As part of the settlement, Titan has agreed to pay a civil penalty of $850,000, with the sum to be distributed among affected clients. The company will also reimburse ill-gotten gains totaling over $192,000, along with accrued interest, as confirmed by the SEC.
The SEC revealed that Titan, an investment advisory firm based in New York, provided inaccurate information on its website regarding potential returns spanning from August 2021 to October 2022. The regulator noted that the firm showcased crypto performance results purportedly reaching an annualized rate of 2,700%.
However, Titan failed to disclose that these figures were extrapolated from a purely hypothetical three-week timeframe devoid of any actual trading activity, according to the SEC's official statement. While Titan did not explicitly accept or deny the SEC's conclusions.
In addition to these findings, the SEC also identified instances where Titan presented inconsistent information to clients concerning the handling of crypto asset custody. Moreover, the firm neglected to establish protocols governing personal crypto asset trading by its employees, among other violations, cited the sources familiar with the matter.
Earlier reports from Reuters had indicated that the SEC had initiated investigations into investment advisors to ensure compliance with regulations pertaining to the custody of client cryptocurrency holdings. It was reported that SEC had been questioning advisers' efforts to adhere to the agency's rules regarding custody of clients' digital assets for several months, but the investigation had gained momentum following the upheaval of the crypto exchange FTX.
As per the law, investment advisers cannot have custody of client funds or securities unless they met specific requirements to safeguard the assets.
It is noteworthy that the representatives of fintech Titan did not offer any comments on the matter.
Source: https://economictimes.indiatimes.com/tech/technology/fintech-firm-titan-global-to-pay-over-1-million-to-settle-us-sec-charges/articleshow/102915537.cms?from=mdr