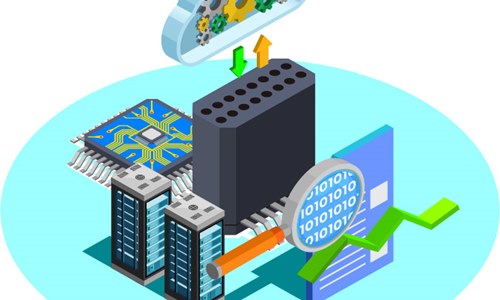 Japanese semiconductor manufacturer Renesas Electronics Corporation and UK based Dialog Semiconductor have reportedly stated on Monday, February 08, 2021, that the two companies have reached an agreement under which the Japanese chipmaker will purchase the Frankfurt-listed chip maker for €4.9 billion (USD 5.90 billion) in cash.
According to the sources familiar with the initiative, Renesas, which is one of the largest auto chip makers in the world, has offered a price of €67.50 per share for the Apple Inc supplier, which represents a 20% premium to its closing price of Friday and a 52% premium to a weighted average of three months.
Speaking on the initiatives, Dialog has stated that the agreement provides a compelling opportunity to its shareholders. The company further added that Its board of directors are likely to recommend the offer unanimously.
Reportedly, Dialog shares were up 21% during initial Frankfurt trading at approximately €68, which represents a slight premium on the overall price of the deal. Further, Dialog shares traded 16% higher during Frankfurt trading valued at €65.30, closer to the agreed sale price. The company confirmed on Sunday that it had obtained an offer from Renesas as a result of the news reports about takeover target.
According to credible sources, the agreement comes after the two companies agreed in August to collaborate on automotive computing platforms, while the shortage of semiconductors on global fronts has forced car makers to cut down production.
For the record, in 2018, Renesas, which has a market share of nearly 30% from the microcontrollers which are used in cars, bought U.S. based chip design company named Integrated Device Technology Inc for a price of $6.7 billion post the acquisition of U.S. chip manufacturer Intersil, in 2017 for $3.2 billion.
Renesas stated that it would issue up to ¥270 billion ($2.6 billion) in new shares to facilitate funding for the deal. The company estimates an incremental revenue growth from the deal of over $200 million over the span of four to five years post the closure of the deal, while cost savings valued at $125 million is likely to materialize over three years.
Source credit: https://www.reuters.com/article/us-dialog-m-a-renesas/chip-designer-dialog-confirms-6-billion-renesas-offer-talks-idUSKBN2A70JX?il=0