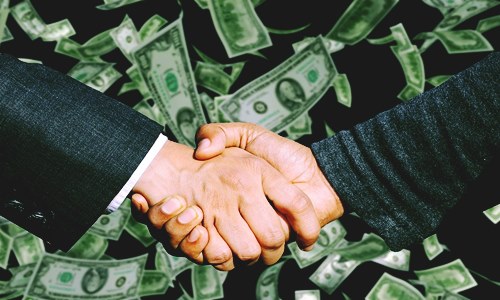 American, technology giant Apple Inc., is reportedly collaborating with Taiwanese semiconductor company, TSMC, to jointly develop next generation ultra-thin displays based on the micro OLED technology for its future augmented reality (AR) devices.
This R&D project is apparently in its trial production stage and is concentrating on developing displays with size smaller than one inch. The end products are expected to take several years to enter commercialization.
According to credible sources, these micro OLED displays are going to be very thin and compact as they are being built directly upon chip wafers, instead of glass, like in conventional LCD or OLED screens. In addition to this, Apple also has both AR as well as VR (Virtual Reality) headsets under development.
The company is likely to unveil its first VR headset next year, and its very lightweight pair of AR glasses by 2023. The upcoming VR headset features two 8K displays and a fabric exterior which makes it lightweight. The upcoming headsets are anticipated to incorporate this new panel technology for becoming lighter and slimmer.
It has been reported that apart from micro OLED displays, Apple is simultaneously working on displays based on MicroLED at the same lab situated in Taiwan. MicroLED display is a self-emissive panel, which uses miniature LEDs for eliminating the need for conventional backlight. These displays are likely to get installed in devices like Apple Watch, MacBooks, and iPads.
For the record, micro OLED and MicroLED are different from Mini-LED, which includes using an array of LEDs as a backlight for the traditional LCD display. While Mini-LEDs have already been used in TVs from companies like TCL. Seemingly, Apple is also working towards deploying this technology in its offerings like MacBooks and iPads in near future.
The company's consistent R&D efforts are apparently measures to reduce its dependency on other companies such as Samsung for displays. For instance, OLED display in iPhone 12 is reportedly its second most expensive third-party component after its Qualcomm 5G modem.
Apart from incorporating these technologies in its products, Apple is anticipated to use its work to secure technology patents which will provide it higher control over these next-generation technologies.
Source credit: https://www.theverge.com/2021/2/10/22275972/apple-micro-oled-led-augemented-reality-display-thin-power-efficient