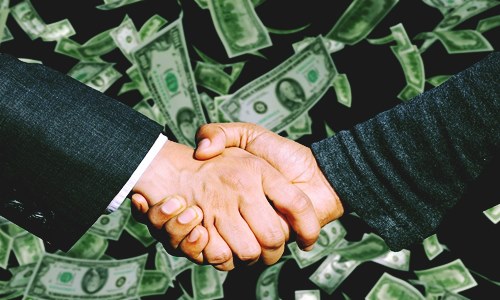 Moj, a short-video app of Indian social media & networking service ShareChat, has collaborated with Snapchat operator, Snap Inc., to incorporate the U.S. firm's newly released camera kit. Sources with knowledge of the matter cited that this integration would enable Moj to leverage Snap's investment of nine years in the Snapchat Camera, bringing its capabilities of augmented reality (AR) and camera interaction to improve its user's experiences.
Moj developers, while making content, can access Snapchat's familiar Lens Carousel in the app, offering them a variety of innovative resources to enhance their videos. Moj will produce over 400 lenses for its community over multiple stages as part of the partnership to create more entertaining and exciting short video content, sources confirmed.
Moj stated that it has rolled out over 30 lenses for its community to use for the launch. The new lenses would assist in speedy development of content with simple editing features and an overall improvement in the quality of content on the platform.
Confirming the news, Gaurav Mishra, VP of Product, ShareChat, mentioned that the newly released set of 30 lenses will give their community a social experience never seen before and make content development on Moj a lot more enjoyable.
It is worth noting that Moj will have an authorized Snapchat brand profile, enabling Snapchatters to access lenses made by Moj with a provided link.
Ben Schwerin, Senior VP (content and partnerships), Snap Inc., reportedly stated that their camera technology and core values around privacy, creativity, and ephemerality allows them to help developers bring new opportunities to their platforms and communities for creating engaging experiences.
To provide more personalized experiences, the short video app company will also partner with Snapchat Official Lens Creators in India, cited trusted sources.
Source Credit- https://economictimes.indiatimes.com/tech/technology/sharechats-moj-partners-with-snap-for-snapchat-camera/articleshow/80786300.cms