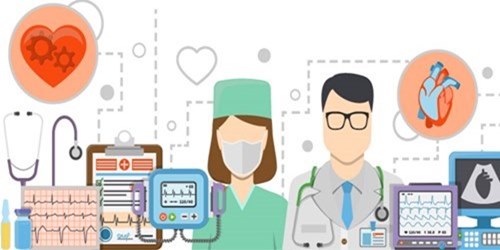 XECH, one of India's most prominent innovator brands, has reportedly announced the launch of its unique, innovative stethoscope sterilizer, XECH STEROSTET, in India, the first of its kind for the country. Based on the advanced UV-C GI technology, the product is capable of offering sterilization of up to 99.9999% in stethoscopes diaphragms of all sizes, claims the company.
XECH had supposedly initiated the research and development for SteroStet as it recognized the increasing need for sterilization of the commonly used medical device like Stethoscope. WHO studies have found that randomly sampled stethoscope's diaphragms in healthcare facilities were discovered to be contaminated with Healthcare-Associated Infections (HAI), commonly known as nosocomial infection pathogens, affecting several hundred million patients annually.
These infections can further lead to diseases such as H1N1, Tuberculosis, Influenza, and COVID-19 among others, putting the lives of patients as well as medical professional's at risk. Both the WHO and the CDC have frequently emphasized the importance of maintaining post-examination hygiene between two patients, which includes decontamination of a stethoscope.
Apparently, the company's idea of developing a solution that can ensure post examination hygiene, turned out to be an absolute necessity as the world is facing the corona virus pandemic. The cutting-edge product was developed through extensive innovation and rigorous collaboration with prominent doctors across India.
According to the company, this portable, compact, and innovative medical device has been designed to offer safe sterilizing solution for stethoscope head for preventing the cross-contamination of nosocomial infection. It sterilizes the stethoscope in just five minutes with the help of the UV-C GI technology while the doctor is switching from one patient to another. The product also boast of in-built smart sensors which enable smooth, safe, hassle free, and fast sterilization.
Speaking on the initiative, Founder of Xech, Pranay Punjabi stated that the company aims to support and strengthen the healthcare system in India by providing the medical and healthcare professionals with safe and effective medical devices which will ensure safety for patients. The company intended to offer a device which is convenient to use so that it becomes the integral part of post-examination hygiene, Punjabi added.
Source credit: https://www.livemint.com/brand-post/xech-designs-india-s-first-stethoscope-sterilizer-11613385624550.html