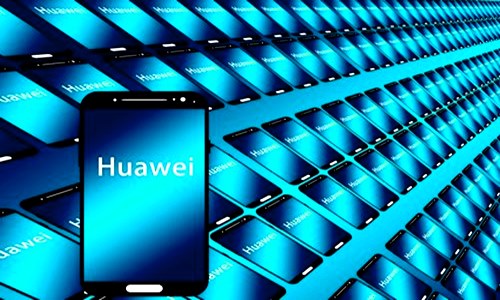 Chinese technology major, Huawei Technologies, has reportedly launched a new foldable smartphone, the Mate X2, which apparently comes as a part of its attempts to demonstrate its innovative edge amidst the U.S. crackdown.
The news of Mate X2's launch comes days after sources familiar with the matter revealed that Huawei is planning to reduce its smartphone production by half this year on account of the trade restrictions imposed by the U.S. government. These sanctions have severed the company's global supplies since last September.
During the virtual launch of its latest phone, CEO of consumer electronics business at Huawei, Richard Yu, stated that the second and third rounds of the U.S. crackdown hampered the company's operations, but support from its channel partners and consumers helped it stay afloat in 2020.
It has been reported that unlike earlier foldable smartphones by Huawei, which fold backward so that the screen wraps around the outside like a book cover, Mate X2 folds inward, a type which is more difficult to manufacture. China's leading manufacturer of display products BOE Technology is the prime supplier of the flexible screens for Huawei's foldable smartphone.
The Mate X2 comprises of two screens. When folded, it offers an outer screen of size 6.45-inch which functions as the primary display and on unfolding, it converts into 8.01-inch tablet with thickness as little as 4.4 mm. For the record, previous generations of Mate X were 5.4 mm thick.
The new phone consists of Huawei's 5G-enabled mobile processor Kirin 9000, which was manufactured and supplied by Taiwan Semiconductor Manufacturing Co. until the U.S. government put restrictions on such shipments last September.
Speaking about the new offering, Yu stated that Mate X2, along with Huawei's existing smartphones, will work on its indigenous HarmonyOS, starting from April. The company has been developing the OS aggressively since it lost access to the Google Android operating system.
Sources have reported that Mate X2 will be available in the market from Thursday with a starting price of 17,999 yuan (USD 2,785). Similar to the company's previous foldable phones, this latest version will be available only in the Chinese market.
Source credit: https://asia.nikkei.com/Business/China-tech/Huawei-unveils-new-foldable-phone-despite-US-crackdown