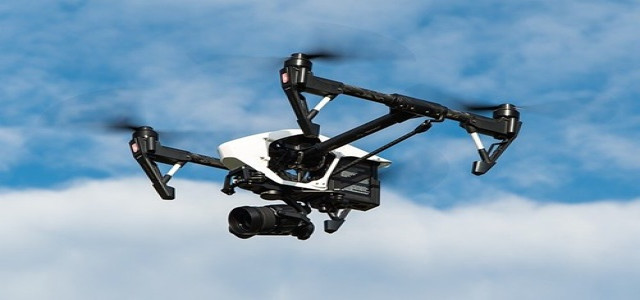 Japanese drone development startup, Terra Drone, has reportedly raised $70 million in Series B funding round, bringing its total raised funding to $83 million after it closed a $14.4 million Series A last year.
The round was led by Mitsui Corporation, with the participation of new investors such as JOIN (Japan Overseas Infrastructure Investment Corporation for Transport & Urban Development), Tokyu Land Corporation, SBI Investment, Seika Corporation, and Kushu Electric Power, as well as existing investor Venture Lab Investment.
Teppei Seki, COO, Terra Drone, stated that the firm will utilize the fresh capital in hiring more staff and fueling its global expansion into Southeast Asia, Europe, and the U.S by acquiring companies there.
The startup had acquired Terra Inspectioneering, a Netherlands-based drone company, in 2018 and had invested in Unifly, a Belgium-based drone company, in 2016.
In addition to that, the startup will also use the funds in supporting the autonomous beyond visual line of sight (BVLOS) technology for operating air taxis and drones with the help of its uncrewed aircraft system traffic management solutions and the development of its UAM (urban air mobility) services.
Terra Drone serves various oil and gas companies, such as Shell, ExxonMobil, Chevron, as well as Japan's largest oil company INPEX Corp, and chemical companies like Kansai Electric Power and BASF.
The startup also offers inspection and survey services and is working with the Japanese Ministry of Land, Infrastructure and Transport, Japan Airlines, as well as the Japan Aerospace Exploration Agency (JAXA).
Seki added that Terra Drones are able to identify defects and structural damages, like coating failures or corrosion in structures, explaining that with the firm's patented technology, drones can press the ultrasonic thickness probe on a surface without the scaffold for measuring the walls' thickness.
Toru Tokushige, founder and CEO of Terra Drone, believes that there is a need for management solutions for global air traffic to ensure safe and efficient UAM and drone operations, as most companies are only focusing on developing airspace hardware.
Tokushige stated that Terra Drone plans on leading the development of digital infrastructure in the field.
Source credit: https://techcrunch.com/2022/03/22/japans-terra-drone-lands-70m-series-b-funding-to-accelerate-global-expansion/