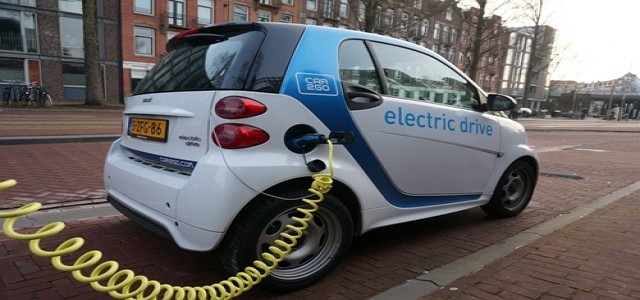 Emerging American electric vehicle manufacturer Fisker Inc., has reportedly announced a moonshot goal of introducing its first climate-neutral car by 2027. As the company is yet to roll out a vehicle to the market, this goal seems to be very ambitious.
Henrik Fisker, CEO of Fisker Inc., confirmed that the company's all electric SUV- Fisker Ocean, which is due to go into production in November 2022 is not going to be climate neutral. Rather, it is expected to be another yet to be released automotive offering.
Fisker, a renowned serial entrepreneur who is known to have gained immense popularity as the designer behind various remarkable vehicles such as the Aston Martin V8 Vantage, provided few other updates during the company's addressal to the investors. Fisker mentioned that the Ocean will have an anticipated range of nearly 350 miles, which is beyond the earlier estimate of 300 miles.
According to the annual report provided to the shareholders, as of March, the company has received over 14,000 reservations for the Ocean.
Fisker reportedly intends to roll out four vehicles by 2025. One of those is expected to be a luxury vehicle which the CEO called the UFO. The vehicle will utilize the company's FM29 platform architecture.
While speaking about the company's carbon-neutral plan with the investors, Henrik Fisker mentioned that the company does not plan on buying carbon offsets for attaining its climate-neutrality target. For the records, carbon offsets are known as the credits that the enterprises can purchase to claim reduction in carbon emissions toward their product or project. Instead, the company will work with suppliers for developing climate-neutral materials and manufacturing processes, he added.
Fisker also stated that the company's production partners have their own climate-neutral goals which hold true for Magna Steyr, an automotive contract manufacturer. it has signed a deal with Fisker for the exclusive production of the Ocean in Europe. Reportedly, Magna has set a climate neutrality goal for its European operations by 2025 and across the globe by 2030.
Source credits: https://techcrunch.com/2021/06/08/ev-startup-fisker-sets-moonshot-goal-of-making-a-climate-neutral-ev-by-2027/