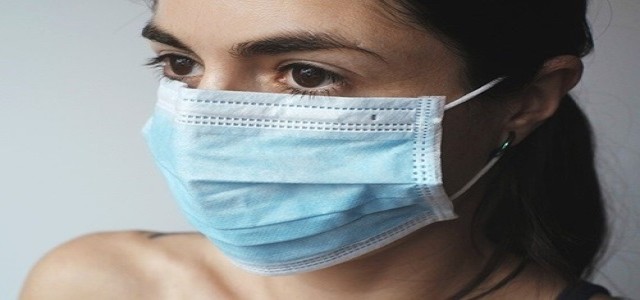 The World Health Organization (WHO) has reportedly announced that the Federal Republic of Germany has donated more than 5 million surgical face masks, worth more than $1.57 million, to the Jordanian Ministry of Health on Sunday via the WHO office in Jordan
According to reports, the donated marks intend to support the nationwide response to the COVID-19 pandemic.
Jordanian Health Minister, Feras Al Hawari, thanked Germany for its generous donation and stated that Jordan is very grateful to the citizens and the government of Germany for their continued support in its fight against COVID-19.
Hawari added, protecting frontline health workers is absolutely essential for the Jordanian government, and the donation of surgical masks will go a long way toward achieving that goal.
Bernhard Kampmann, German Ambassador in Jordan stated that the shipment of surgical masks demonstrates that Germany stands firmly with its Jordanian partners in such difficult times.
To alleviate the strain on health workers dealing with the changing face of the COVID-19 pandemic, it is necessary that all people contribute towards halting the viruses spread and adhering to preventive measures, Kampmann added.
WHO Representative for Jordan, Jamela Al Raiby, stated that WHO appreciates the timely contribution from Germany and its support to Jordan to stop the COVID-19 pandemic.
Personal Protective Equipment is essential for preventing the spread of COVID-19 in healthcare settings. WHO would also like to thank Germany's $500,000 contribution to the WHO Health Emergencies program in Jordan, Al Raiby added further.
The in-kind donation comes at a time when Jordan is seeing an increase in the number of COVID-19 cases reported on a daily basis. The surgical masks will be critical in protecting frontline health workers in their ongoing battle against COVID-19.
Germany had previously donated ventilators, analyzers, and COVID testing kits to several countries through bilateral agreements. Germany also contributed to the COVAX vaccination platform.
The WHO also urged the international community to continue their support for Jordan as the nation continues to combat the COVID-19 pandemic.
Source credit: https://www.jordantimes.com/news/local/germany-donates-5-million-surgical-masks-jordan-protect-healthcare-workers-against-covid