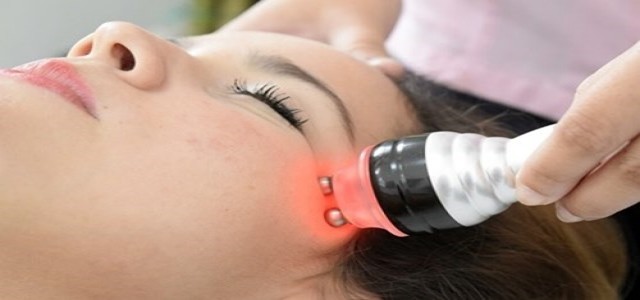 Over 11,000 UK residents are anticipated to benefit from NHS England's new portable device, named gammaCore, that can relieve excruciating headaches. Reportedly, this new gadget is held against the neck to deliver a mild electric current that block the pain signals, which helps reduce pain among people with cluster headaches.
For the record, Cluster headaches which begin quickly are described as a sharp, burning sensation on one side of the head. In this condition, the headaches last for 15 minutes to three hours and can occur around eight times a day. Although it's a rare disorder, it is more common in men and apparently starts when they are in 30s or 40s.
It has been reported that patients can utilize this device regularly for preventing cluster headaches or whenever they feel that the headaches are about to start.
NHS England is reportedly expanding the application of gammaCore after successful trials conducted over the past two years.
Speaking on the product launch, NHS Medical Director, Stephen Powis stated that these small devices significantly benefit the people suffering from these debilitating headaches by relieving painful symptoms and enabling people to lead a normal daily life. This launch is a part of NHS's long-term plan of making cutting edge technology and treatments available in order to enhance and save lives.
The new technology has apparently been introduced as a part of the new Medtech Funding Mandate policy, which reportedly came into effect on 1st April. This policy is aimed at benefitting the patients from NHS's fast-tracked innovations.
Meanwhile, Director of innovation and life sciences at NHS England, Matthew Whitty stated that despite the COVID-19 crisis, NHS is still focused on fulfilling ambitious commitments that it has set out in its Long Term Plan. The plan aims to support innovations and allow patients across the country to benefit from them quickly.
Source credit: https://www.worcesternews.co.uk/news/19207054.new-nhs-headache-busting-gadget-available-now/