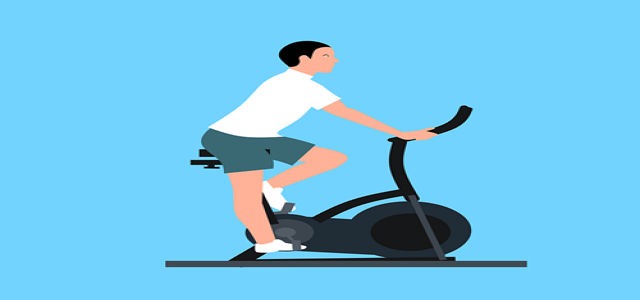 Shares in Peloton, the American media and exercise equipment company that gained prominence during the pandemic, have reportedly jumped by more than 26% on reports that Nike and Amazon are considering to make takeover bids for the New York based connected fitness firm.
As per reports, the overall valuation of the firm, which sells treadmills and stationary exercise bikes, has plummeted drastically in recent months after a majority of the world lifted the COVID-19 restrictions, leading to the reopening of gyms.
A takeover would certainly be opportunistic considering the share price collapse, with the firm's market value dropping from approximately $50 billion (£36 billion) in 2021 to less than $8 billion (£5.9 billion) this week.
It is speculated that other potential offers are likely to emerge after reliable reports claimed that Apple and possibly other big private equity buyers could make their bids known.
After the Amazon's interest was reported on Friday, Peloton shares shot up approximately 30% during after-hours trading. Shortly after, Nike's interest was also came to the fore.
The jump in shares was also reflected after trading restarted on Wall Street on Monday. This added another $2 billion to the company's valuation within the initial minutes of the ringing of the opening bell.
However, none of the speculated firms named in the potential takeover reports have held talks with Peloton as of yet and the considerations being made are still preliminary; with neither Nike nor Amazon confirming or denying whether they are looking at a Peloton deal.
Apart from the takeover talks, the company is currently considering redundancies and also halting production citing low demand, which has caused shares to tumble back down by approximately a quarter within a day.
The company has also been dealing with a PR nightmare after US Consumer Product Safety Commission stated that it has received over a dozen reports of animals and children being pulled under the company's Tread+ equipment and getting trapped. One child is reported to have died while others have suffered cuts, bruises, and broken bones.
Source credit: https://news.sky.com/story/amazon-and-nike-looking-at-acquiring-peloton-after-share-price-collapse-12535290