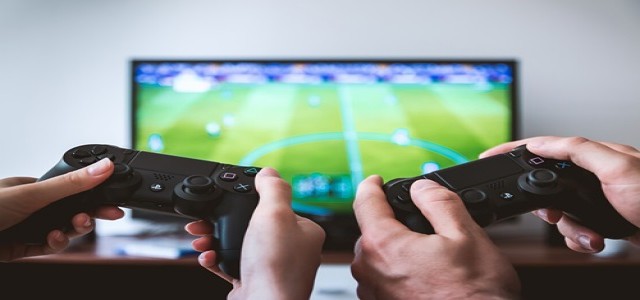 Technology major, Qualcomm, is reportedly working on the development of its own gaming console dubbed Qualcomm console, running on one of the company's Snapdragon chipsets, powered by the upcoming Android 12. The console is anticipated to be launched as early as Q1 of 2022.
It has been reported that this console would potentially play any Android-compatible game, making it an intermediate between the Nintendo Switch's on-the-go appeal and the phones equipped with features designed especially for mobile gaming, similar to the Joy Con-like Kunai gamepad by Asus ROG 5.
However, unlike the Asus ROG, Qualcomm console is expected to be a console first, having controllers attached natively to its sides along with a thick and bulky body delivering improved thermal performance and higher processor speed.
Apart from the Qualcomm processor, it will supposedly also have a microSD slot, providing expandable storage and a 6,000mAh battery with the company's Quick Charge technology. It is also anticipated to include a display-out function for playing on a monitor or TV, quite similar to the Nintendo Switch, although what type of ports this device will have is not known at present.
This console will be compatible with Android apps and the Google Play store, and will also support the Epic Games Store app. However, it is not clear if the console will support streaming gaming services such as Nvidia GeForce Now and Google Stadia, although, on paper it should work with both.
Considering its launch target of Q1 of 2022, the company will reportedly incorporate the Snapdragon chipset which will be succeeding its Snapdragon 888, which is presently the top-level silicon being installed in the finest of Android phones of 2021.
With expected pricing of $300, roughly same as the Nintendo Switch, this console is estimated to provide a real play for the customers who wish to own a distinguished mobile gaming device.
Sources have claimed that Qualcomm is planning to sell the console directly to the customers and use its US carrier connections for selling in stores.
Source credit: https://www.techradar.com/news/qualcomm-may-be-cooking-up-a-nintendo-switch-like-game-console