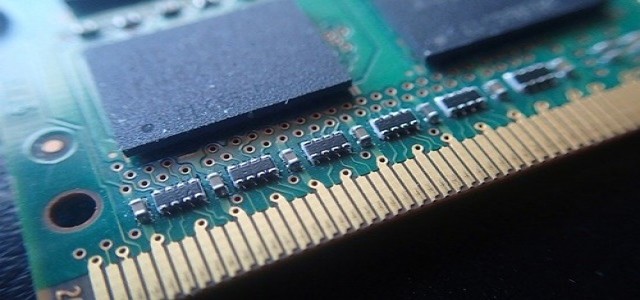 SK Hynix, the South Korean semiconductor firm, has reportedly announced the successful development of High Bandwidth Memory 3 (HBM3), the best-performance DRAM in the world. The Korean memory chipmaker is allegedly the first in the sector to effectively develop HBM3.
HBM3, HBM's fourth generation technology, comes with a vertically integrated combination of numerous DRAM chips and is an extremely high-value innovation that effectively raises the data processing rate.
The HBM3 from SK Hynix is not simply the world's fastest DRAM, but it also possesses the largest capacity and a much higher standard of quality.
The current version can process up to 819 GB (Gigabyte) per second, enough for the transmission of 163 full-HD videos (5GB each) within a single second. When compared to the HBM2E, this implies a 78 percent boost in data processing speed
With the help of the built-in on-die error-correction code, it also fixes data (bit) errors, considerably boosting the product's reliability.
HBM, HBM2, and HBM2E are the preceding three generations, with HBM2E being an upgrade to the HBM2 specifications with higher bandwidth as well as capacity.
HBM3 by SK Hynix will be made available in two capacities, 24 GB (biggest in the industry) and 16 GB. The engineers at SK Hynix reduced the height of a DRAM chip to roughly 30 micrometer (m, 10-6m) for the 24GB product, which is equal to a third of the thickness of an A4 paper, before vertically stacking 12 chips utilizing through silicon through technology.
The latest advancement, which comes after the launch of mass production of HBM2E in July of last year, is likely to allow the company to solidify its leading market position. SK Hynix was also the first company to mass-produce HBM2E in the industry.
Seon-yong Cha, Executive Vice President of the DRAM development, SK Hynix, stated that the company will continue its efforts to consolidate its leadership within the premium memory industry and help elevate the values of its customers by offering products that fall in-line with ESG management standards.
Source credit: https://news.skhynix.com/sk-hynix-announces-development-of-hbm3-dram/