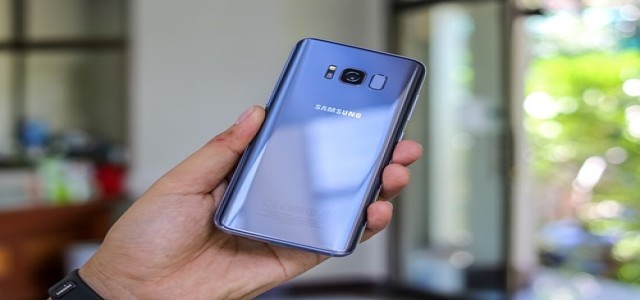 Samsung Electro-Mechanics, a leading electronics and electrical components manufacturer; and an affiliate of Samsung Group, is reportedly expanding its business ties with global tech conglomerates as chip shortages will supposedly continue to expect a shortfall internationally.
According to sources, it has been speculated that Samsung Electro has made ₩1 trillion worth of investment in its Vietnam-based manufacturing facility to raise the production of its FC–BGA flip-chip ball grid array circuit boards, which is a PCB package constructed around advanced, ceramic substrates or single-unit laminate.
At a time where the global automotive industry is experiencing a unprecedented and prolonged semiconductor chip shortage provoked by a spike in prices for consumer devices during the COVID-19 pandemic, the South Korean company's scheduled growth of FC–BGA circuit boards is drawing the attention of leading tech companies such as Intel and AMD.
Seemingly, printed circuit board (PCB) production, the primary operation of Samsung, needs electronic components for the complete assembly and raw materials for the fabrication of circuit boards. Disparities in supply and demand for both equipment and systems are wreaking havoc on PCB manufacturing. Samsung Electro-Mechanics has responded to the scarcity by increasing PCB manufacturing expenditure.
Apparently, the management Samsung Electro-Mechanics reached a wide consensus to make more investments in the production of FC–BGAs. Although the location for the new investment is yet to be confirmed, there are hints that South Korea will be selected as a preferred location for the new investment by the Samsung affiliate.
According to the sources, the demand for more advanced PCBs that use the FC–BGA technology is expected to remain strong for the next few years as the shortfall of chips continues. As a result, top tech companies like Intel and AMD are looking to make pre-purchase agreements with PCB providers and offering them financial assistance for the tailored manufacturing of the components.
On a similar note, Intel, the world's largest chipmaker, is claimed to have offered Samsung a multi-million-dollar supporting hand in May for custom fabrication of FC–BGA circuit boards in order to secure a steady stock of the components.
However, it remains uncertain whether Samsung has accepted Intel's offer of financial support or if the Vietnam facility expansion is unrelated.
Source credit: https://www.koreatimes.co.kr/www/tech/2021/10/133_316444.html