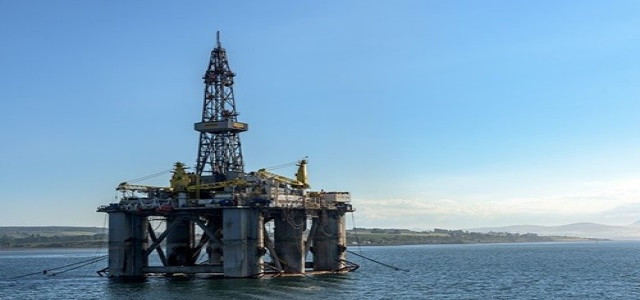 Saudi Aramco, Saudi Arabia's state oil and gas company, has reportedly announced that it will be increasing oil production spending in order to meet the increasing global demand, reporting a 124% increase in profit last year.
The largest oil exporter and among the most profitable companies in the world, Aramco stated that its net profit doubled from the previous year, bringing in over $110 billion in 2021 from just $49 billion in 2020.
The company credited the surge to high prices of crude oil, as demand for oil bounced back post-pandemic lockdowns, along with increased margins in the company's refining and chemicals business.
Brent crude oil reached a 14-year high earlier this month, with a barrel costing $139, but later dropped to around $100. In contrast, the price was below $70 per barrel in early December.
Aramco expects that the global oil demand will keep on increasing and that a new significant investment will be needed to ensure supply for the same, much to the dismay of climate campaigners.
The company will increase its 2022 capital expenditure by half, to around $40-$50 billion, expecting further growth by 2025. The firm's capital expenditure saw an 18% rise from 2020, to almost $32 billion in 2021.
Western governments have asked the United Arab Emirates and Saudi Arabia to pump out more oil so they can end their dependency on Russian imports, as gulf countries are the only oil producers that have immediate spare capacity to counteract the Russia-produced energy shortage.
Although the International Energy Agency (IEA) reports that the two countries are unwilling to tap into their reserves, both countries will be meeting with other OPEC+ members, an intergovernmental organization of oil-producing nations, to decide upon their output levels.
Earlier this month OPEC members had agreed to raising output by a mere 400,000 barrels per day, despite the Russia-Ukraine conflict.
Amin Nasser, President and CEO of Saudi Aramco, stated that the company is focusing on meeting the growing long-term demand for energy that is affordable, reliable, sustainable as well as secure, as the outlook for oil demand remains uncertain due to various geopolitical and macro-economic factors.
Source credit: https://www.theguardian.com/business/2022/mar/20/saudi-aramco-to-increase-oil-production-to-meet-global-demand