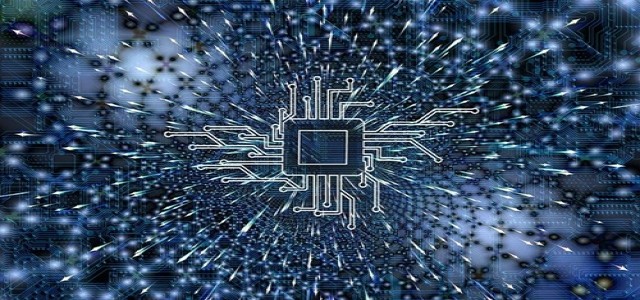 In its efforts to lead the emerging low-power, eco-friendly artificial intelligence chip market, South Korean conglomerate, SK Group, is reportedly planning to collaborate with American tech corporation, Qualcomm Technologies, on the development of these AI chips.
In a recent interview, Park Jung-ho, CEO and Vice Chairman of SK Hynix, stated that the company is planning to make co-investments with SK Telecom and Qualcomm to make good AI chips and that he will speak with Qualcomm to join the effort.
Park added that with almost 500 companies are currently active in the field of AI chips, it is all about who makes the first move in the ecosystem to become a major player.
The interview took place at CES 2022, currently being held in Las Vegas, where SK Group has set up a booth to present its goal of curbing 200 million tons, or 1%, of the world's carbon emissions by the end of 2030.
SK's telecom subsidiary, SK Telecom, also unveiled its AI chip, called 'Sapeon', to the public for the first time at the joint booth.
Sapeon chips are specialized AI chips that are essential for enabling artificial intelligence and can conduct massive calculations with high speed and low power.
SK Telecom had developed the first independent AI chip in South Korea, which reportedly consumes 20% less power while computing 1.5 times faster than a conventional GPU, and is also around 50% cheaper.
The company, which is also South Korea's number one mobile carrier, has commissioned Taiwan Semiconductor Manufacturing Company, the world's largest contract manufacturer, for the production of Sapeon chips for now.
Last month, SK Telecom had decided to spin off a separate AI chip division, tentatively named Sapeon Korea, which would later become its subsidiary after being established.
As per the documents submitted to the US Patent and Registration Office, the company has already completed the patent registration of Sapeon.
It is expected that Sapeon chips will provide numerous cloud computing and artificial intelligence-related services.
Source credit: http://www.koreaherald.com/view.php?ud=20220106000061&np=1&mp=1