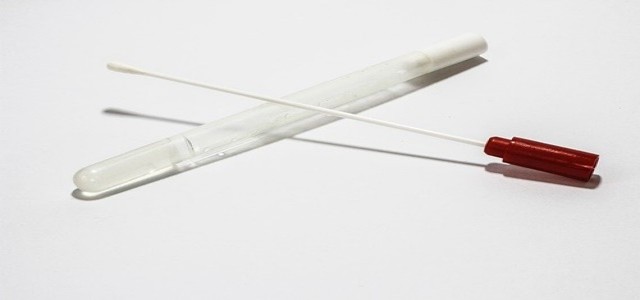 A government-approved Covid testing firm in the UK is reportedly under investigation by the country's privacy watchdog over its alleged plans to sell swabs containing customer DNA for medical-related research.
The firm, Cignpost Diagnostics, which trades under the name 'Express Test', has provided up to three million tests since its inception in June of 2020, with each test costing between £35 ($64) and £120 ($220) each, cite reports.
According to company documents, Cignpost intends to analyze the samples collected to learn about the human health in more detail, develop new drugs and related products, or sell the said information to third parties.
UK's data protection laws state that explicit and informed consent is required in order to make use of such sensitive information.
It has been reported, however, that customers were not clearly informed that the medical data received from their samples would be used for anything apart from COVID-19 testing. They were instead asked to tick a box to agree to a 4876-word long privacy policy that linked to another document that outlined the research program.
The document stated that Cignpost will be saving any data related to the sample, such as the DNA obtained, as well as any genetic information that will be retrieved while processing the DNA sample, which may be done by various technologies including genotyping and whole or partial genome sequence.
Express Test has 71 walk-in locations across the country and offers testing for international passengers at the Heathrow and Gatwick airports for both pre-departures and arrivals.
As per reports, the company removed all references to its research program from the privacy policy last week after the UK's Human Tissue Authority and Information Commissioner's Office (ICO) received information on its purported plan.
The information had been reported to the ICO as well as to the Human Tissue Authority by The Sunday Times, a major newspaper in the UK, after it got access to the documents regarding the research and the privacy policy.
Steve Wood, ICO deputy commissioner, stated that DNA is the most sensitive personal data and that people should be informed what is happening in a clear, open and honest way so they themselves can make an informed decision about its use and what can be done with it.
Cignpost claims that it has worked in full compliance with data privacy laws, adding that it has also invested in robust systems and processes to ensure the protection of their customers.
Source credit: https://www.news.com.au/technology/science/human-body/covid19-testing-company-faces-privacy-probe-over-plan-to-sell-swabs-carrying-customer-dna/news-story/03d8aeb69203a2d35999466a1b57d5d1