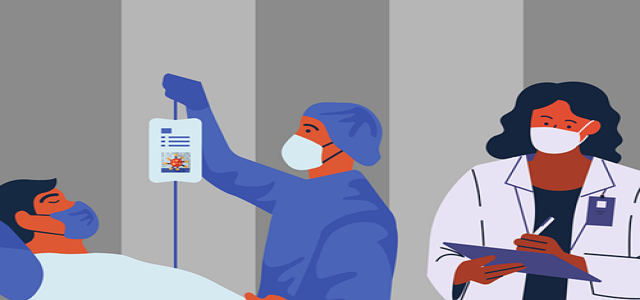 A lawsuit might force a local Ohio hospital to reportedly treat a COVID-19 patient admitted at its facilities with Ivermectin, an animal deworming medication. The drug, as a result of several successful misinformation campaigns, has been hailed as an effective treatment for the coronavirus across right-wing circles.
According to reports, despite health officials warning that using it as a pandemic cure is hazardous and ineffective, people, influenced by the misinformation, have been self-medicating with the anti-parasite medication.
Last week, a county judge made a ruling that said that a Cincinnati-area hospital must prescribe the medicine in accordance with the requests of the patient's wife. The man has been fighting Covid and related health problems since July.
On July 9, 51 year old Jeffrey Smith tested positive for COVID-19. Now a court order mandates a West Chester Hospital to give him the dangerous drug based on his personal doctor's orders.
The legal suit does not indicate whether Smith has been inoculated against COVID-19 but, the statistics from the state suggest that he likely has not had the vaccine, especially as misinformation and the resulting vaccine hesitancy runs rife throughout America's southern states.
For the uninitiated, Ivermectin is not an anti-viral drug, it is an anti-parasitic medication that is most widely used in animals, with only a few human applications authorized.
The Food and Drug Administration has advised Americans to not use Ivermectin for treating the coronavirus, citing the risk of significant health-related side effects.
According to the FDA website, there is a vast amount of misinformation out there, and people may have heard that taking big dosages of ivermectin is safe. That is incorrect. Even Ivermectin doses allowed for human usage can react with other medicines, such as blood thinners and cause serious repercussions.
The Website adds that people can easily overdose on Ivermectin, which can result in vomiting, nausea, hypotension (low blood pressure), diarrhea, allergic responses (hives and itching), dizziness, ataxia (balance issues), coma, seizures, and even death.
Despite these warnings and cautions, the patient's family doctor, Dr. Fred Waghsul, an Ohio-based physician, has claimed that federal health officials and the media are involved in a conspiracy to hide the drug's efficacy, an effort which he equates to genocide.
Similar lawsuits have sprung up in Buffalo, New York, and Chicago, where they have sought to strong-arm patients' hospitals into using Ivermectin.
Source credit: https://www.independent.co.uk/news/world/americas/ohio-ivermectin-covid-donald-trump-b1911374.html