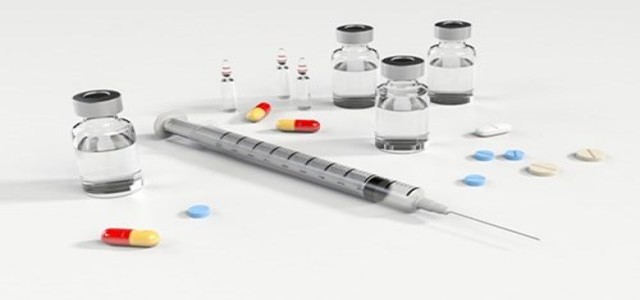 Valneva, the French biotech firm that is a part of the worldwide vaccine race, has reportedly disclosed positive Phase 3 outcomes in a clinical trial that pitted it against the Oxford/AstraZeneca vaccine, paving the way for probable UK approval by the end of 2021.
Valneva claimed that its vaccine promoted the production of protective antibodies at a 40% greater rate than AstraZeneca's jab and was more tolerated among trial participants. The trail was based in the UK and enrolled 4,012 participants.
According to the firm, the vaccine also prevented COVID-19 infections at a similar rate as the Oxford/AstraZeneca injection, and there were no severe instances in either group. Given the presence of already-approved vaccines in the market, an placebo-controlled study was ruled out on ethical grounds.
In a press conference, Valneva Chief Medical Officer Juan Carlos Jaramillo stated that Valneva is promoting the vaccine as a first-line course for individuals in the United Kingdom, Europe, North America, and throughout the world.
According to chief investigator Adam Finn, there is a place for this new vaccine even in locations where inoculation programs are in advanced stages.
The biotech launched a rolling review with the United Kingdom's MHRA (Medicines and Healthcare products Regulatory Authority) in August and expects to finalize its application in November. It anticipates the first approval, perhaps before the end of the year, claimed Jaramillo. Meanwhile, the European Union is expected to make a decision early next year.
Based on the study participants, this will initially be for individuals aged 18 to 55. Based on current trials, the firm expects to broaden its usage to older and younger people. In addition, Valneva is also conducting a booster trial with its inactivated viral vaccine.
Valneva's announcement drew positive reactions from investors, pushing the company's shares up 36% in European trade.
While this is good news for the French firm, which picked the United Kingdom for clinical trials as well as vaccine production, it is tarnished by a lack of buyers.
The vaccine from Valneva is the only COVID-19 jab in clinical development in Europe that is based on a fully inactivated, adjuvanted virus; a more conventional type of vaccination than mRNA or adenoviral-vector vaccines.
Source credit: https://www.politico.eu/article/valneva-reports-positive-results-for-coronavirus-vaccine/