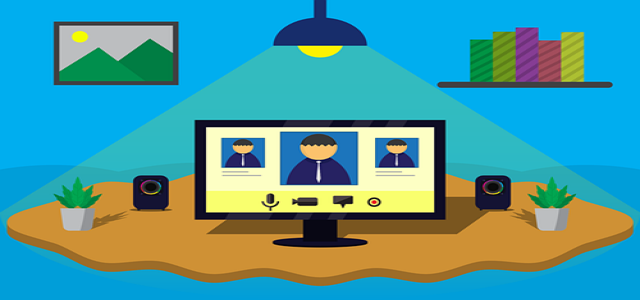 Verizon Business, a division of American network operator Verizon Communications, has reportedly launched the revamped BlueJeans platform for the hybrid workplace, raising the bar for dynamic and unplanned virtual collaboration.
According to credible reports, this next-generation partnership platform has been created to provide a smooth virtual environment for teams to perform their best work from any location. It is centered around BlueJeans Spaces, a fully integrated virtual office for fostering engagement and alignment.
Tami Erwin, CEO of Verizon Business, stated that the COVID-19 pandemic has irrevocably altered what it means to be "at work". A significant portion of this change has been aided by Verizon's ability to develop new methods of functioning that are appropriate for the digital era.
Erwin added that the firm is one step closer to providing a completely unified digital workplace experience for companies of all sizes and their workers, within or outside the office walls, by increasing its investment in BlueJeans and developing new apps like Spaces.
According to a recent worldwide study of over 5,000 respondents conducted by Momentive, spontaneous discussions with coworkers are the most missed part of the workplace, with 43.5% admitting that their efforts to preserve team culture as a hybrid team have failed.
In this regard, BlueJeans is reinventing what it means to collaborate online in today's mixed work environment with the launch of Spaces. The realistic office experience enables a more natural, individualized, and inclusive workflow for teams to generate ideas, activate, or simply hang out in real-time.
While the last 18 months have demonstrated that employee productivity can be sustained in a remote or hybrid workplace, it has also become clear that fostering successful cooperation in a conventional virtual conference environment may be difficult. In fact, over 40% of hybrid employees prefer leaving their job owing to the feel of doing the same thing always.
Source Credit: https://www.globenewswire.com/news-release/2021/09/27/2303660/0/en/Verizon-Business-Unleashes-the-Next-Generation-of-BlueJeans-for-the-Future-of-Collaboration.html