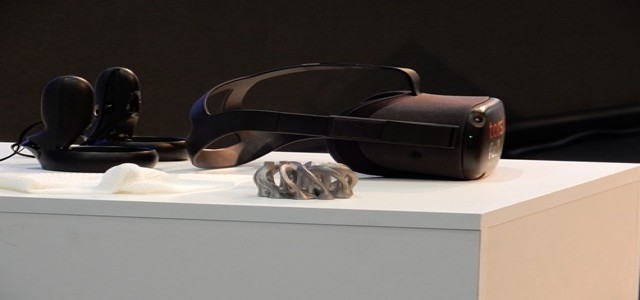 Tech giant Meta, formerly known as Facebook, which recently unveiled a haptic feedback glove prototype which can eventually bring digital content closer to a new gen of AR/VR users, has reportedly found itself in hot water again after HaptX, a VR glove startup from Seattle, accused it of copying its design.
According to reports, HaptX, in a supposedly 'aggressive' statement accused Meta of demonstrating a haptic feedback glove prototype that is 'substantially identical' to its own patented design.
HaptX CEO, Jake Rubin, stated that his startup had showcased its technology to various engineers, researchers, and executives working at Meta. However, the latter has not consulted HaptX on its latest project.
As per Rubin, while the startup has not gotten any response from the tech giant yet, it still looks forward to working with Meta on a fair and equitable arrangement, one where its concerns will be addressed and one that enables Meta to incorporate its groundbreaking technology across its future consumer products.
Meta's prototype, as well as HaptX's use microfluidic feedback technology that can imitate sensations associated with picking up objects or being able to feel textures that are digitally rendered.
HaptX has been working on haptic feedback gloves for various firms for years, with a focus on miniaturizing the backpack-sized pneumatic box tech which helps in managing the gloves' sensory feedback.
This technology is said to be highly complicated and would likely take years of development and polishing to reach the mainstream audience that Meta has been pursuing with its VR headset, Quest 2.
Although, as per Meta's recent research blog post, its team has made substantial advances in the technology. In the post, the firm explained that it has innovated the first high-speed microfluidic processor in the world, a chipset embedded in the gloves that controls the haptic feedback controls.
It should be noted that over the years, Meta, has been often criticized by startups who accused the company of unfairly copied their products and has also been under scrutiny from regulators for engaging in anti-competitive behavior.
The company has yet to respond to HaptX's accusations and come out with a public statement.
Source credit: https://techcrunch.com/2021/11/17/vr-glove-startup-says-metas-recently-unveiled-prototype-is-substantively-identical-to-their-own-device/